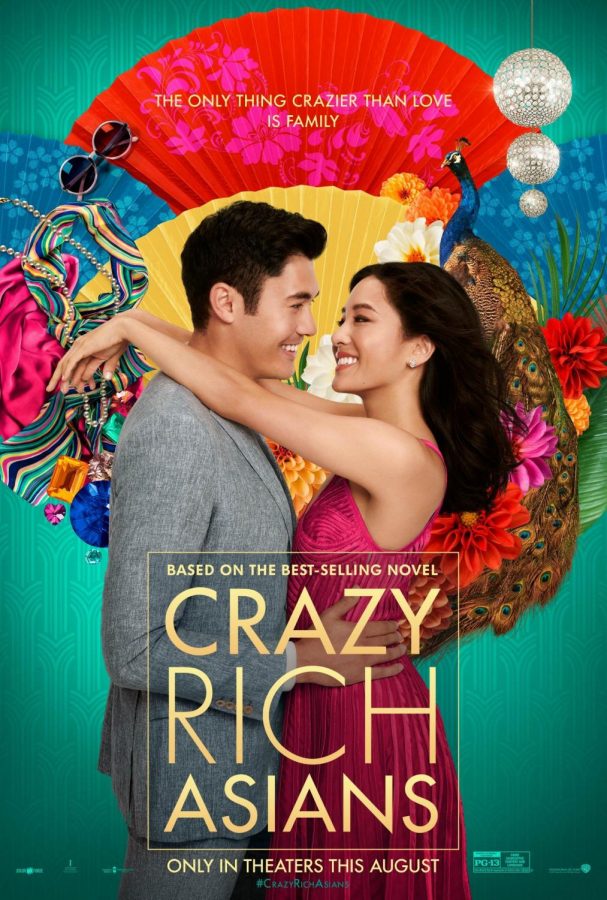 So, let me start off by saying that I am not usually into chick flicks or rom-coms; usually I find them to be nauseatingly unrealistic and way too "mushy." I expected Crazy Rich Asians to be no different: a handsome, wealthy guy falls in love with a normal girl; she is nervous to meet his family; she struggles to keep up with his family's extravagant lifestyle until he inevitably realizes all the money in the world cannot replace his love. Well, actually, that is pretty much what happens. But this movie was engaging, funny, and heartfelt from beginning to end, which is why I can overlook its somewhat cliché storyline.
To give some context for those who have not watched the movie, it begins with Nick Young and Rachel Chu, an adorable couple living in New York City. Everything seems normal enough, until it is revealed that Nick is not just any Asian-American; he belongs to one of the wealthiest families in all of Asia. Rachel, who had discovered this after two years of dating him (I know, crazy right) only finds this out when she accompanies Nick to his friend Colin's wedding in Singapore.
Unfortunately, Nick's family is not the most welcoming to outsiders, especially not to Americanized people such as Rachel. Nick's mom, Eleanor, is especially hostile to her, and it is clear that she does not consider Rachel a proper fit for her son. As if this was not enough for Rachel to deal with, the other women attending the wedding continue to mock her behind her back and are aggressive to her face. At one point they even leave a dead fish in her bed and write in graffiti that Rachel is a gold-digger.
If you can believe it, the story escalates even further; there are several subplots that I have not even mentioned and there are some intense, emotional scenes. However, I have omitted these from the summary so as not to spoil the movie for anyone still planning on watching it.
Now, for the review part. This movie was excellent at making its audience feel a certain way. I went from laughing at Rachel's snarky friends (such as her friend Peik Lin, by far the funniest character in the movie), to muttering angry words under my breath at Eleanor, to full-fledged sobbing during the end of the movie when… (I won't spoil it, but it was one of the cutest and most emotional scenes I have ever watched). I felt as though the director, Jon M. Chu, had the audience completely under his control as puppets: with one yank on our strings, we were all feeling exactly what he wanted us to feel.
Chu used a typical rom-com storyline and successfully enhanced it to become a truly unique movie. For instance, it was okay that the ending was somewhat predictable, because there were several other subplots occurring that were not-so-predictable: the focus on Nick's cousin, Astrid, and her struggling marriage, along with the story of Rachel's upbringing, in particular.
What I loved most about the movie was the likability of the heroin. Rachel is a strong, self-assured, and lovable character who would be almost impossible not to root for. Even in her darkest moments, she handles herself with grace and honor, relying on her intelligence to get her through difficult situations. And, unlike in other romantic movies, where the girl is head-over-heels dependent on her love, Rachel remains level-headed and realistic throughout the entire movie.
All in all, I would definitely recommend watching this movie!