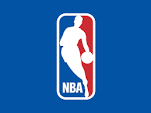 In a few more weeks, the 2019-2020 NBA season will begin. This season has a huge amount of hype around it since the 'super-team' Warriors lost many players like K.D./Iguodala. Each contender for those rings has a small chance at winning the world championship, including the Warriors. Heck, the West has six teams that could win the title! 
After looking at each roster, team's chemistry, and their competition, I have completed my personal top eight teams to win the championship. Like I said, this is based off rosters, chemistry, competition, conferences, and injuries. This is just a prediction and although the number one team on this list is my projected number one, it could all change because of trades or injuries or coaches. Anyway, let's get right into it.
#8 Utah Jazz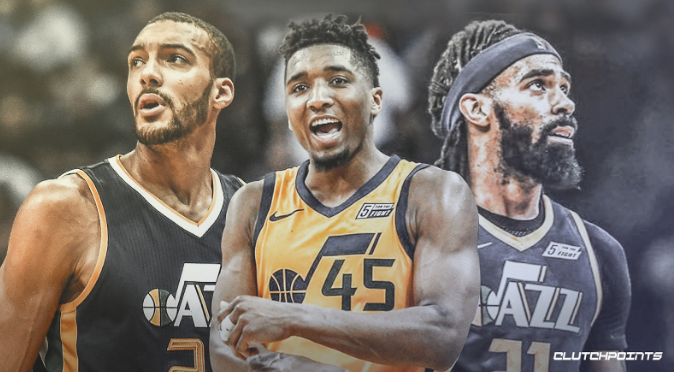 Never did I expect by the end of free agency to say that the Jazz are a legit contender. They have a two-time DPOY winner in Rudy Gobert, an underrated defensive point-guard in Mike Conley, and a future all-star shooting guard in Donovan Mitchell. On paper, this is easily at least a 40 to 45 win team, however it doesn't just end at those three. There are some other great players to pair the three up with. Joe Ingles, Bogdan Bogdanovic, Ed Davis, and Jeff Green are all great supports to this big three. Overall this team is easily 48-34 or 49-33 win team. The only thing that holds them back is their conference since a total of six teams are from the western conference and they are one of them. This team is still a threat but it's only the bottom of the barrel.
                                                                                                                                                                                    #7 Denver Nuggets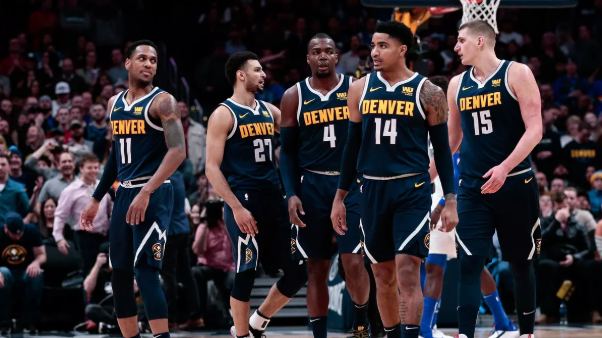 This team is one of the only teams in the league that has a superb starting line-up and bench. The leader of this team is Nikola Jokic, who finished 3rd in the KIA Most Valuable Player award (M.V.P.) voting and was in the All-NBA 1st team, led the team to a surprising 2nd seed and if it wasn't for the Warriors being the Warriors, they would have had the number one seed in the toughest conference. So what gives? Why is this team number seven if they have one of the biggest stars, a great team, and the second seed in the West? Well its experience. Before last season, there was only one player on their team that had playoff experience and was in the starting line-up. That player is Paul Millsap who (no disrespect, he is a great player) isn't really a top name in the game and only averages thirteen and seven on forty-eight, thirty-seven, and seventy-three splits. Certainly not bad, however it isn't all-star worthy. With another season, this team can definitely be top five for contention in general.
#6 Houston Rockets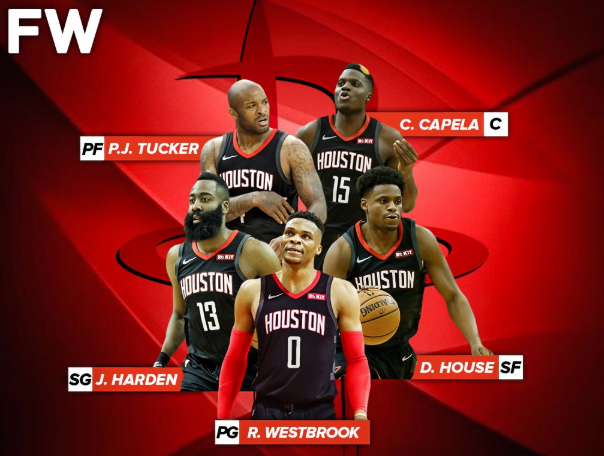 This team is so questionable. At best, it can win a championship (like most teams in this predictions list) and at worst, it could miss the whole post-season. Westbrook and Harden have had experience together and the Rockets have built their whole team on shooting and spacing. However, they added a player known for jacking up questionable shots, jamming in the paint, and not really the best at moving without the ball. Hopefully by December or November we can see how good or bad it has been working out and then make predictions from there. Besides from MVP Westbrook, James Harden has been a very consistent player, being in MVP talks for the last three years and has won it once. Even without Westbrook this team can achieve a 50-win season. However, I think it would be around 52 or 53 wins for this team because of the great spacing and decent defense, amazing team chemistry, and the best head-coach for this type of team. This team is just very questionable which is why it is at only number six.
#5 Philadelphia 76ers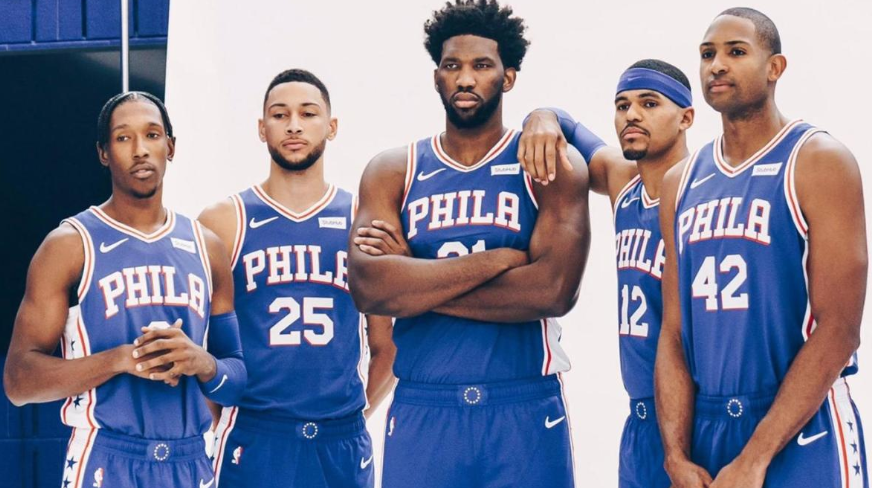 I know I've been saying that a lot of teams have if's and but's, however, this is the team with the biggest if. On paper, a team of 4 all-stars and a solid shooting guard should work. Nevertheless, spacing will be a key to winning a championship since Ben Simmons, Rookie of the Year winner, has only ever shot 17 three pointers in his whole NBA career. Josh Richardson, Tobias Harris, and heck both Joel Embiid and Al Horeford all have anywhere from good to great jumpshots. Their bench depth is on the lacking side. Trey Burke, Mike Scott, and Kyle O'Quinn are just meh and that's their top three off the bench. I can see this team easily making it right back to the semi-finals and even pass that to the conference finals. The team that they will be battling with was a team many people thought could win it last season. This team has a lot of talent, but there is only one basketball in a National Basketball Association league game.
#4 Milwaukee Bucks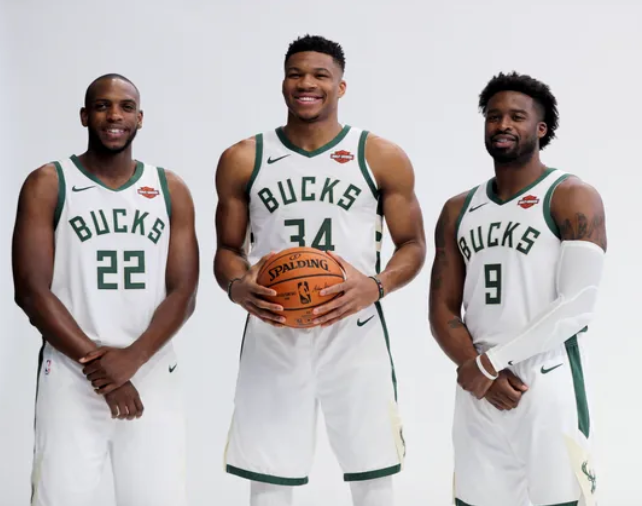 This team is, like a bunch of teams in the Eastern Conference, weakened from where prospects went in Free Agency. They lost, in my personal opinion, a huge piece that could average 50-40-90 (50% from field goals, 40% from downtown, 90% from the charity stripe) in Malcom Brogdan. On the contrary, they picked up great pieces to surround their reigning M.V.P., Giannis Antetokounpo who is known for how much of a monster he is in the paint. So, like any sane person, they surrounded said M.V.P. with three point shooters he could kick out to, like Wesely Matthews and Kyle Korver. Another reason I put this team higher than the 76ers was because of their drive to succeed. While yes, Philadelphia does want revenge for being outed by a buzzer beater out of a movie type shot, Giannis has a chance of leaving the organization if they don't make the finals or don't beat Phili. Overall, the Bucks are a fantastic team looking to prove themselves not only to us, but also the Greek Freak.
                                                                                                                                                                         #3 Golden State Warriors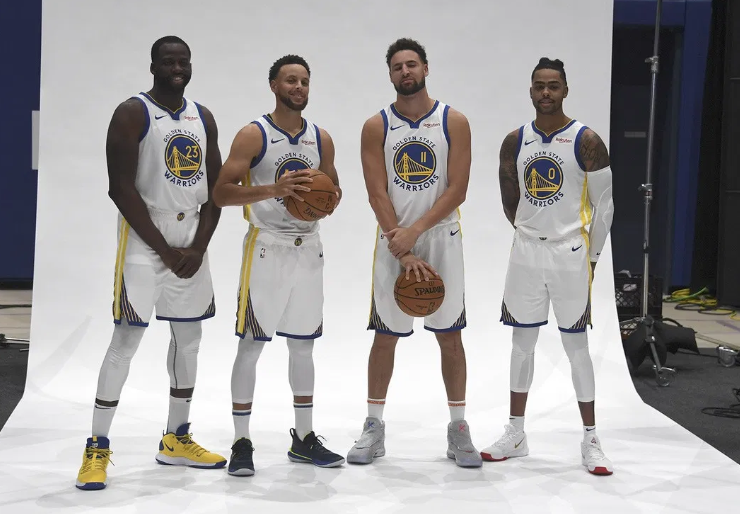 You'd be almost as much as a fool as counting the Patriots out every Super Bowl , if you can't this team out of winning it all. Steph Curry, Klay Thompson, and Draymond Green are players who are proven to win without Kevin Durrant. Yes, Kevin Durant signed off to another team, leading to the biggest question for this team. How well can they do without Kevin Durrant? Now that their 2nd superstar has left, their biggest hole can be exploited; their bench. The best player coming off the bench is arguably a power forward, not a playmaker who could keep the offense in constant motion but a 23 year old power forward. However, if Steph Curry can play anywhere from 35-40 minutes a game, this team has championship dreams it can live up to.
#2 Los Angeles Clippers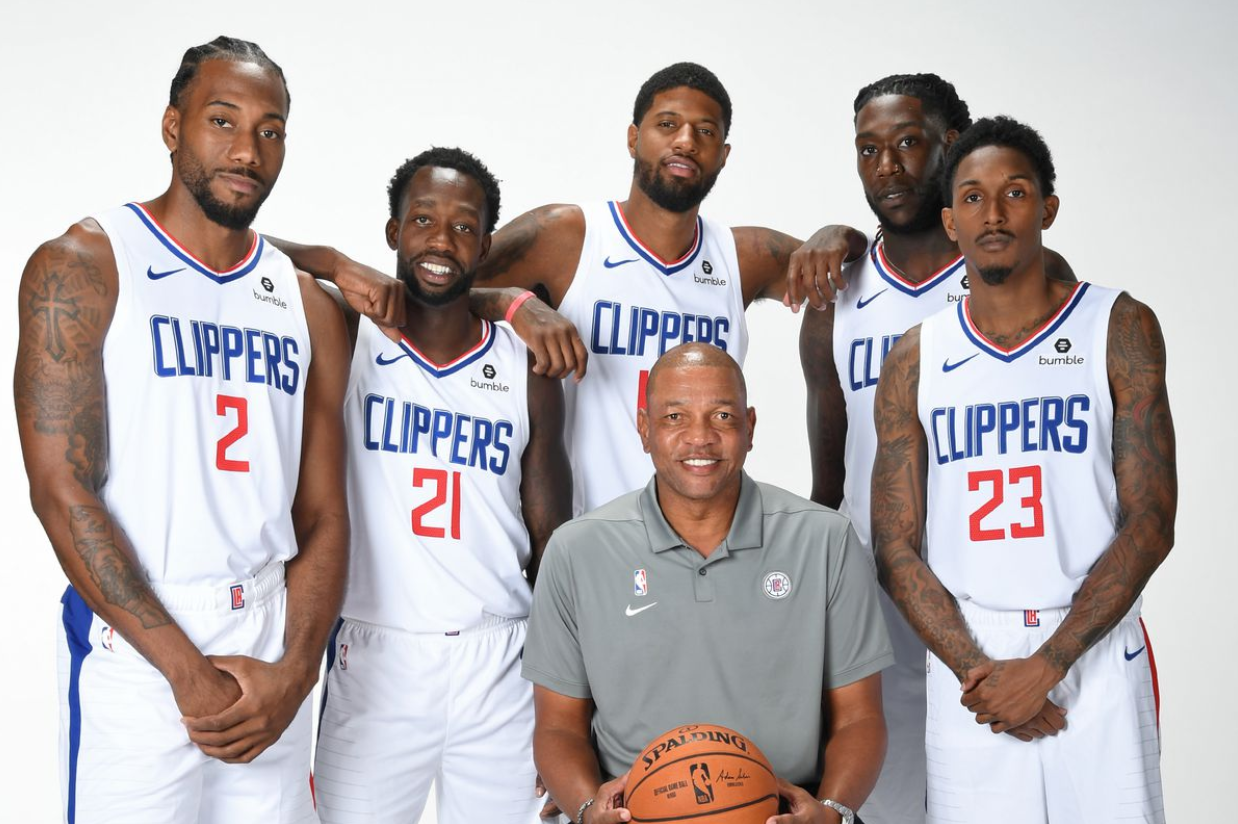 This team is absolutely loaded. Kawhi Leonard, Paul George, and Patrick Beverly are all top defensive player of the year candidates. Two great sixth man candidates in Montrezl Harrell and Lou Williams. An amazing coach in Doc Rivers. Two top-ten players in the previously mentioned Claw and PG13. Why isn't this team the number one team? Well, it has a better bench the warriors and a better starting line-up right now then Golden State. However, they are arguably cursed. Every time they have gotten a great team like this, they have severely underperformed. They are 0-2 in the pre-season right now. Paul George is already missing games, and Kawhi will also be missing most back to back games. Although this team is #2, the gap between them and #1 is not as far off as most people expected.
#1 Los Angeles Lakers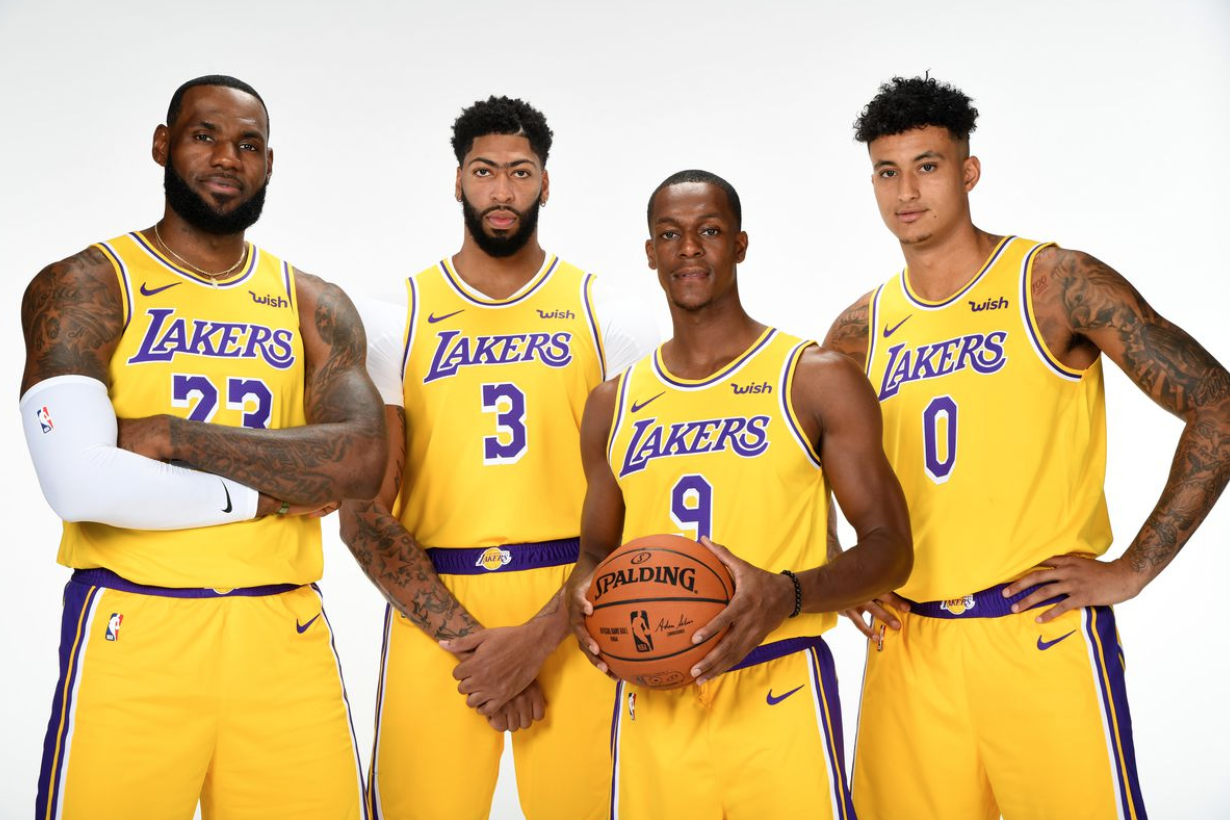 The Lakers are back into relevance with the acquisitions of Anthony Davis, Danny Green, and Dwight Howard. This team is stacked and with preseason kicking off and LBJ starting point guard, the team looks unbeatable. Of course it's just preseason but it is still looking to be a very dominant team in general. The main factor for this team being number one is first the fact they aren't 'cursed.' They also have the best player in the league and another top 5 in Anthony Davis. Anthony Davis is a dominant power forward in the league with known for leading teams that shouldn't even be in contention with the playoffs. Heck last year, they were 6-0 or something to start off with and only fell off because he was being dealt with. 
This team also has some championship and playoff experience with players like LeBron James, Rajan Rondo, and Danny Green, Javale McGee, and Quin Cook have all won the world championship at least once, two of which won it two years ago and one won it last year. They have great young assets with guys like Kyle Kuzma, Anthony Davis (a superstar!), and Quin Cook. In conclusion, the Lakers have the best assets, potential, and motivation to win the 2020 NBA title.
Hats off to the Lakers for being the favorite to win the championship. The seven other teams however are going to make the Lakers run for their money. Kawhi and the Clippers, Curry and the Warriors, Giannis and Milwaukee, Embiid and the Sixers, they all have a shot to win the championship and it is too early to count them out of the rumble. Good luck to all the teams and lets hope for a nice and competitive season and playoffs.