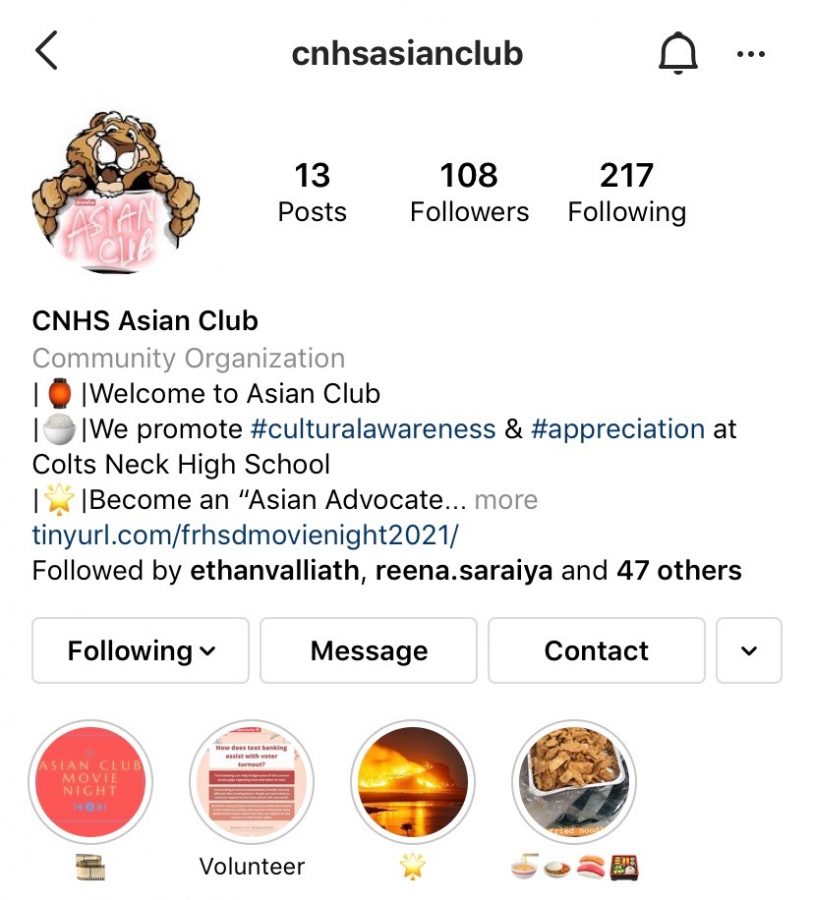 Asian club is a multicultural club that consists of enlightenment about the vibrant community of Asian Americans and their cultural backgrounds. The main purpose is to enrich the awareness and appreciation of AsianAmerican/Pacific Islander Culture. There are numerous activities that are associated through essential initiatives for this club. Some key examples include planning and hosting fundraisers events to support Asian owned small businesses and public health. To enhance the voter mobilization for a drastic voter turnout of minority groups. 
Currently, there is a major upcoming fundraising event which is the MOVIE NIGHT, it is a SERVICE HOUR OPPORTUNITY open to all CNHS students. There are four 45 minute sessions that are available for signing up. During that time, students watch TV of Asian content that features The Office and Master of None episodes. It is held over a period of two days, starting on December 18th and ending on December 19th. There are two different sessions of 45 minutes offered on both the days. The 3PM Time Session includes short videos and reflection. The 8PM Time Session includes a TV Show and reflection. If all the sessions are attended, the student can earn up to 3 HOURS! Being of Asian Descent/Origin NOT a requirement. **Donations of $1-2 for nonprofits are appreciated**. 
EVENT DESIGN
The platform that is utilized to watch TV is Discord. There will be a guide on how to access and use it for students. There will be breakout rooms each session as per the format. It can accommodate up to 10 students in a single breakout room. There will also be a 20-minute training session regarding technology and content guides. Additionally, a short-run through to practice with examples of conflicts to manage. Oversighting the unanimous pledge that there will be NO HATE SPEECH and any form of language that is offensive or triggered. Everyone will be adhering to the statement of TERMS AND CONDITIONS for a successful Movie Night.
CONFLICT PROTOCOL
General Reminders:
If the Terms and Conditions that the participants signed off on, they can be removed from the chat and audio
 "I agree to participate in this activity with an open mind and I understand that I am expected to uphold FRHSD values of respect, tolerance and fair treatment of all."
You can only receive the 45 minutes of community service if you stay for the entire workshop and participate in the discussions 
We DO NOT tolerate:
Racial slurs
Conflicts between participants
Swearing or inappropriate messages in the chat
Treat this workshop as a learning experience and…
Stay engaged
Speak your truth
Experience discomfort 
Expect and accept non-closure
Respect everyone's privacy