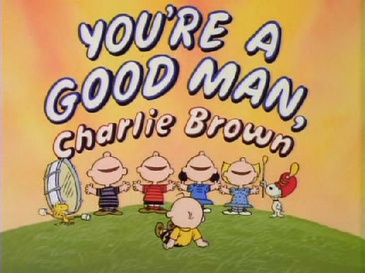 For the first time in over a year, Colts Neck High School is having an in-person musical. The 2021 spring musical this year is You're a Good Man Charlie Brown. This musical follows life through young Charlie Brown's eyes and the other peanuts. There are six main characters including Charlie Brown, Sally, Linus, Lucy, Shroeder, and Snoopy. In the musical, there is also an ensemble/chorus who acts as background characters. 
The show will be available for a small audience in person. There is no information on how the audience will be restricted in size, but there will be some restrictions. The dates of the show are May 20 and May 21. The cast is very excited to present their show because many have not done any shows for over a year. It is very exciting to finally be back in the theatre and ready to perform. The show will also be available for live stream so that viewers who are not able to go because of the restrictions can still view safely. 
This musical includes many different songs that show important traits of each character. Some songs included in the show include "You're a Good Man, Charlie Brown," "Schroder," "Snoopy," "My Blanket and Me," and many more. The songs included are all very upbeat and happy, which gives the cast something to look forward to. The dance numbers are also going to be very energetic and upbeat because everyone needs something and upbeat and happy during these times. 
Overall, this musical is something exciting for all to look forward to, so make sure to go stream it. Cast members are excited to share what they have been working on to Colts Neck High School and any other people who wish to stream the musical. Despite the times the world is in, the cast is continuing to put on an exciting show while still remaining safe and listening to COVID-19 guidelines. If you are interested in streaming the show, more information will most likely be released soon, such as where and when the stream will be available.