Dealing With the Loss of a Loved One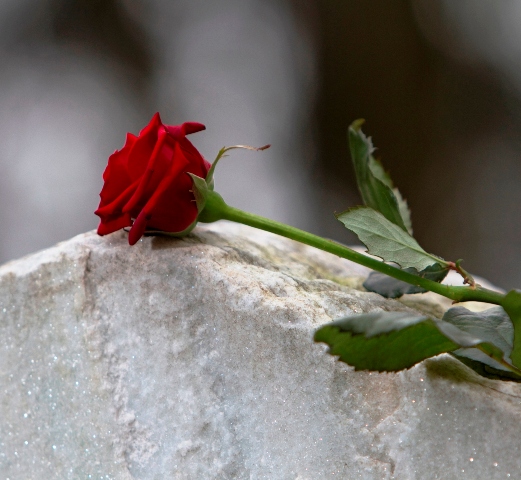 On February 16, 2021, I was hit with the brick wall of reality. Life was starting to improve again, however, that was ruined with one sentence. My world was turned upside down as my mother told me my beloved grandmother had passed away. I didn't want to believe it; I still don't. Although she's been in and out of the hospital for months, I was convinced she was starting to get well again. However, she was very ill, therefore, I should've known I would have to face loss eventually. But that wouldn't have made things any easier to deal with. My grandmother suffered from several medical issues that plagued her body. Despite having 15 years of fun, laughter, and love with her, the last five months of misery are the only things I could remember. Nothing but negativity clouded my thoughts for weeks. I couldn't even see her in person in the hospital. I had to FaceTime her. From the moment I found out about my grandmother's passing, I knew it would be a long and difficult journey of grief.
I've lived with my grandmother my entire life, so, not being able to go downstairs and be greeted with a rather loud and ecstatic "Good morning! Are you hungry? What do you want for breakfast?" is quite odd to say the least. I would go check on her every morning to check her blood sugar to make sure she was taking care of herself because she sometimes disregarded her diabetes. I would say goodnight and check her every night, scared to wake up to her being gone. When she wasn't excessively bragging about me to her friends or sitting out in the sun baking for hours until her skin started to peel, she was teaching me how to sew or playing card games with me. She would always listen to the poems and essays I wrote, practically complimenting me after every sentence. My grandmother was my "lawyer." She would always stick up for me no matter what. She always made everyone laugh and had the best sense of humor, all of my cousins would agree. Other than her grandchildren and family, there was nothing she loved more than her dog, Sheba. Sheba was always one step behind her throughout the day. My grandma would make her full gourmet meals and give her endless treats. She always knew how to spoil the people (and dogs) she loved. Now, every time I look at that dog, I think of my grandma. No matter where my grandma was, so was Sheba. 
Honestly, it is difficult to remember the good times with her considering everything feels like a blur. The negative memories of her being sick usually overpower the many positive experiences. It feels as though the past 15 years were just erased and replaced with those five painful months. I replay the heartbreaking moments of her on FaceTime laying in the bed, unable to speak or even open her eyes. However, it is comforting to know my last words to her was "I love you and miss you so much. I'll see you soon." Unless soon means, let's say, 80 years, I was wrong. As soon as we hung up, my legs collapsed and I fell into my father's arms, crying hysterically. Some days it's hard to get things done, or even get out of bed. Many nights I lay in bed thinking about things I could've done or things I should've said. In the morning, I face puffy eyes and a bedside table full of snotty tissues. Seeing my friends with their grandparents, or just old people in general, really gets to me some days. I wish I could turn back time to when she swam in the pool with me or when I sat in her lap and show her the video games I used to play. I would show her the missions I had to accomplish to make any progress in the game. Now it feels like simply getting through the day is the hardest mission I must undergo. Certain songs, shows, movies, and books remind me of her. I don't go a single day without thinking of her. Sometimes it feels like she's just still at the hospital. If I could wish for anything in the world, it would be to have more time with my grandmother. Even a minute. Because that's impossible, I must learn how to come to terms with this situation and move on. 
I apologize that this article is quite depressing, however, I promised myself I wouldn't sugarcoat what I am feeling in this article, because, in real life, you cannot sugarcoat reality. Grief is real, grief is awful, grief is a terrible feeling. However, there are ways to learn how to accept the loss of a loved one and move forward with your life, which is what your loved one would want for you. Writing this article has been quite helpful, so writing down your feelings in a journal, however corny it may be, is a great way to cope. Although I am still going through the grief process, this is not my first time, therefore, I know of some ways to get through this difficult time. 
Let yourself feel the pain and all the other emotions, too. Don't let others tell you how you should feel. It's okay to cry. It's okay to not be okay. Bottling up your emotions will only make everything worse. Trust me. 

Be patient. Don't judge your emotions or compare yourself. No one else can tell you how you should mourn or when to stop. Take as much time as you need. 

Get support. You are not alone in this journey to acceptance. Talk about your loss and your memories with trusted friends and family members. You are not burdening anyone. Find and talk to others who have lost a loved one as well. 

Try your best to maintain your normal lifestyle. Don't make any major life changes for some time. This will create some sense of security.

Take care of yourself. Eat well and exercise. Have self care days, too!

Avoid turning to harmful coping mechanisms. There are better alternatives that will benefit you instead of dragging you down. 

One of the most important things to do is forgive yourself for all the things you did or didn't say or do. I am still working on this tip. Leave your mistakes in the past. They loved you so much and forgive you now. You need to forgive yourself to heal.

Give yourself a break from grief. Do fun activities to take your mind off things and lift your spirits once in a while.

Write a letter to the person who died to say everything you wish you could say to them. This can bring some closure. 
I hope these tips can help someone even the slightest bit. Remember, there will be good days and bad days. But there is always light at the end of the tunnel. You have already gotten through 100% of your worst days. You will not feel like this forever, I promise. Give yourself time and love, you deserve it.