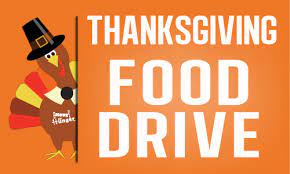 Although a busy time of year, Student Council is making great strides in their efforts to fundraise and give back to the community.
With Thanksgiving being just around the corner, the council has decided to orchestrate a food drive at CNHS. All of the donations go to MTN Organization, for their 11th Annual Richard and Nola Feed Families drive. The food must be non-perishable and could include  any of the following: stuffing, macaroni and cheese, corn, green beans, mashed potatoes, gravy, yams, corn bread, cranberry sauce, cake mix , frosting, ice tea mix, mini marshmallows, a tin of cookies, or a $15 gift card for turkey. Donations are collected any time between November 1st and November 15th. It's not too late to donate! If you choose to donate on November 15th, the drop-off is in the back of the auditorium parking lot from 3:15 to 4:15. Student Council is excited about doing this fundraiser again. Last year, which was the first year they participated in it, they got an overwhelming number of donations. They are looking forward to bringing in even more donations so that they could help families in need.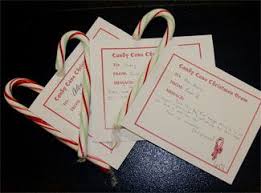 After the Thanksgiving drive, Student Council is doing a candy-gram fundraiser for the holidays. Candy canes will be sold to students who wish to send someone they have in mind the candy cane. The candy canes will have an attached slip of paper for buyers to write a little message before sending it off. Then, on December 23rd, the last school day before break, all recipients of the candy canes will receive theirs. Candy canes will sell for $1 and there will be a deal of $2 for 3 candy canes. While this fundraiser has not started yet, it will start soon after Thanksgiving break. Keep an eye out! 
If you have any more ideas for fundraisers, do not hesitate to reach out to any of the student council members, or even the advisors, Ms. Heck and Ms. Lavanco. They are always looking for ways to engage the student body and make sure that everyone gets the most out of their year!