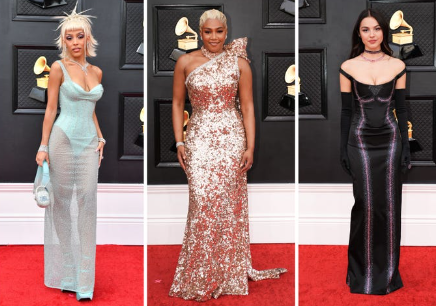 The 64th Annual Grammy Awards ceremony was held on April 3, 2022, at the MGM Grand Garden Arena in Las Vegas. The award show recognizes the best artists in music for their work in recordings and compositions over the past year, most recently for the 2020-2021 season.
Most notably, Jon Batiste received the most nominations this year with a total of eleven. Although for many he is considered a not very well-known artist, he was able to win Album of the Year for his album "We Are", Best Music Video for "Freedom", as well as Best American Roots Performance and Best American Roots Song for "Cry."
Doja Cat, H.E.R., and Justin Bieber followed Batiste in most nominations with eight. Doja Cat won alongside SZA Best Pop Duo/Group Performance for "Kiss Me More", while H.E.R. won Best Traditional R&B Performance for "Fight For You."
Additionally, Silk Sonic, musical duo composed of Bruno Mars and Anderson .Paak, was able to win prominent awards with "Record of the Year", "Song of the Year", and "Best R&B Song" for "Leave the Door Open". This win was no surprise as it had hit the Billboard Hot 100, and received critical acclaim for its hints of 70s Soul Train and simplicity.
One of the most notable and unsurprising wins was that of pop sensation Olivia Rodrigo. First known for her work on Disney Channel, she had acquired fame and praise for her hit song "drivers license" and her respective album "SOUR." The 19-year-old won that night for "Best New Artist", "Best Pop Solo Performance", and "Best Pop Vocal Album." With all the wins and losses considered, the 2022 Grammys are noted as one to honor those who, during these trying times, were able to showcase their talents and brilliant work.