Fun Halloween Treats
October 25, 2018
Poison Candy Apples
Looking like they came straight out of a Disneyland bakery, all you will need to make these "poison apples" is granulated sugar, light corn syrup, water, black gel icing, wooden skewers, and, well, apples!
See full recipe on http://wannabite.com/how-to-make-poison-apples/#comment-195475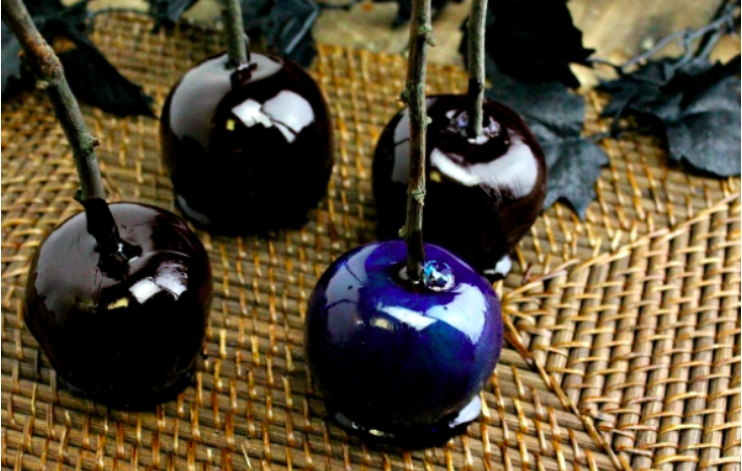 Candy Corn Cookies
These cookies are so easy to make and they are so delicious! They are an easy last-minute treat to whip up before you have guests over for a Halloween party. These cookies are slice and bake as well, so you don't even need to make them for that day, you can save the dough for any time.
See full recipe on https://www.myrecipes.com/recipe/candy-corn-cookies
Rice Krispie Treat Monsters
What do you get when you combine colorful melted candy melts, candy eyes, and Rice Krispie Treats? A delicious Rice Krispie Treat Monster of course! All you need are candy melts of any color you wish, edible candy eyes, cooking oil, and a batch of Rice Krispie Treats and there you go! You have yourself a fun looking and delicious treat for the spooky season.
See full recipe on https://onelittleproject.com/rice-krispie-treat-monsters/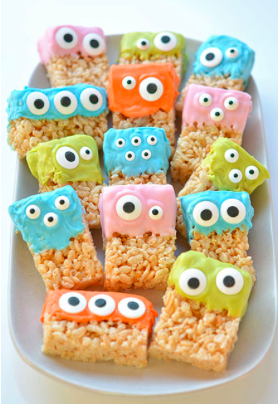 4 Ingredient Bat Bites
These cute little bat bites are beyond easy to make, plus, they barely require any shopping for ingredients. These bites will have your guests saying "Awww" and "Yummm" all at the same time!
See full recipe on https://www.chelseasmessyapron.com/the-ultimate-bat-halloween-party/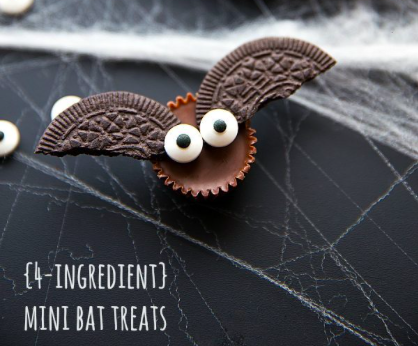 Pumpkin Patch Dirt Cups
Bring back a childhood treat with a colorful twist. These pumpkin patch dirt cups are quick to make and are so delicious! As a plus, you are free to change up this recipe however you want with substitutions!
See full recipe on https://www.icanteachmychild.com/pumpkin-patch-dirt-cups/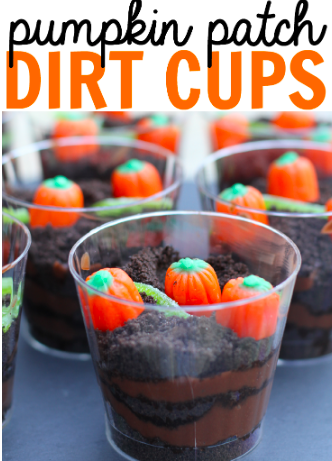 Gooey Monster Cookies
These melt-in-your-mouth cookies are bright, colorful, and sooo cute. These treats were inspired by the Disney movie Monsters Inc., along with the holiday that is upon us… Halloween! You won't want to miss out on these sweet treats.
See full recipe on https://lilluna.com/gooey-monster-cookies/