DIY Halloween Decorations
October 25, 2018
Ghost Garland (tissues, string, and tape)
Ball up tissues as large as you want your ghosts, then cover the ball
with a tissue and twist to form a ghost shape. If you would like, draw faces on the ghosts with sharpie marker. Tie the tissues together with string, and then tape a larger piece of string to however many ghosts you would like to be on your garland.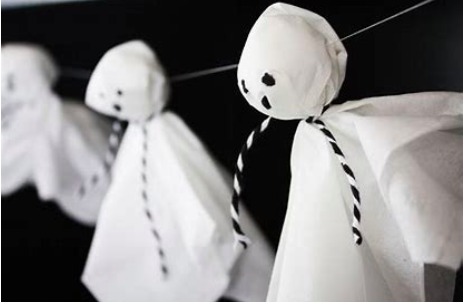 Giant Spiderweb (black duct tape and stapler)
Start with three or more extra long pieces of duct tape (each folded once so there is no stick) and staple them together in a triangle formation starting from one point. Next, take smaller pieces of duct tape and work your way from the bottom up to create the web formation by stapling each smaller piece to the larger pieces.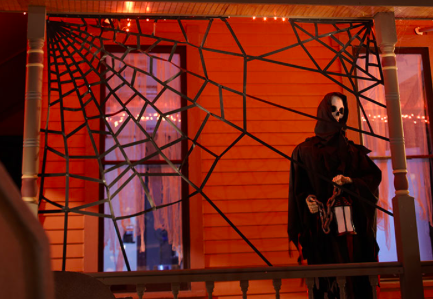 Halloween Pillows (pillowcase or fabric, spray paint, stencil or blue tape, needle and thread, and stuffing)
Pillowcase- by using a stencil or blue tape, map out where you want the paint to go, and what design you would like to create. Spray on the paint, take off stencil or tape as soon as possible, let dry.
Fabric- For one pillow you will need two identical fabric samples. Sew the fabric together on three of the four sides. Complete the same process as you would if you used a pillowcase to paint. When you are satisfied with the design, stuff the pillowcase with stuffing, and then sew the fourth side close.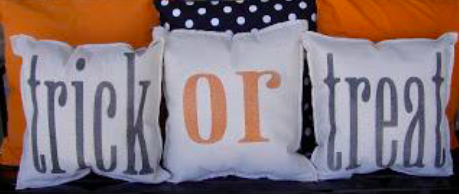 Here are some simple Halloween costumes!
The White Rabbit: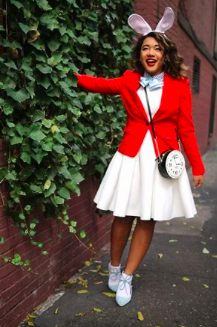 – bunny ears
-white dress/shirt and pants combo
-blazer/buttoned jacket
-pocket watch/clock
Where's Waldo: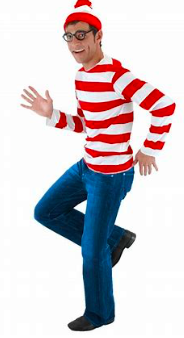 -white and red striped shirt
-thick black glasses
-striped beanie