6 Extravagant Details From Priyanka Chopra and Nick Jonas' Wedding
January 5, 2019
The Custom Ralph Lauren Wedding Gown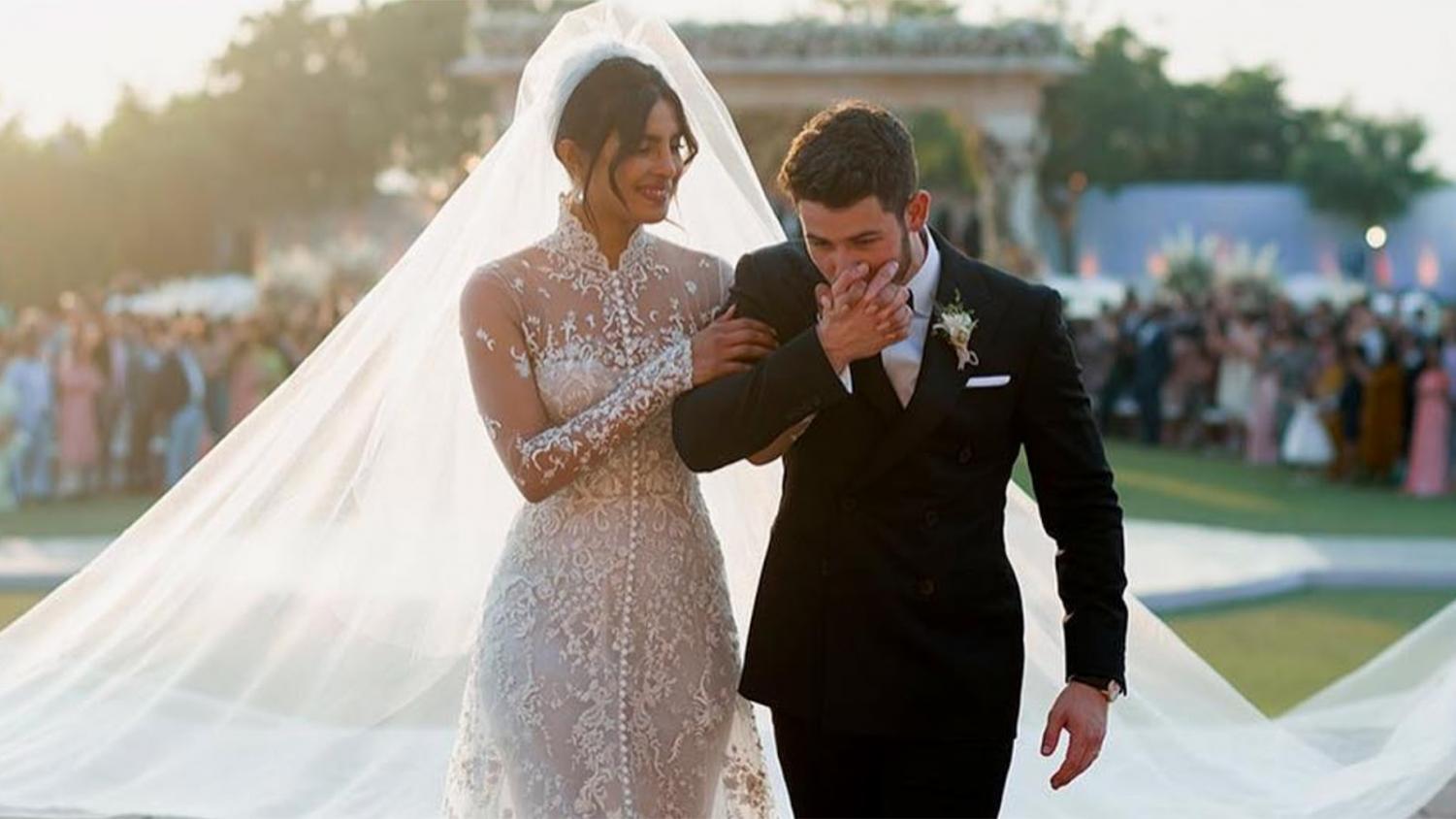 For the Western ceremony, Priyanka wore a custom Ralph Lauren gown embellished with 2,390,000 mother of pearl sequins.
In the past, Ralph Lauren had only created 3 custom wedding dresses!
The Veil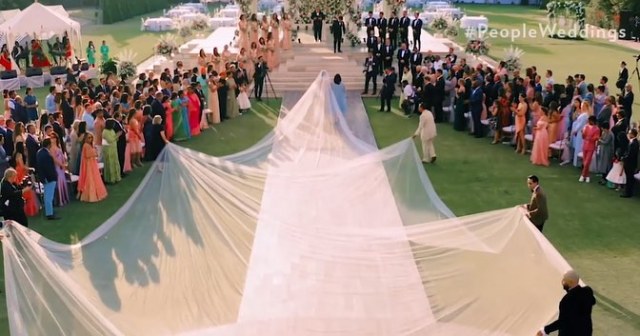 Priyanka's veil was equally as glamorous as the dress itself, stretching 75 feet long!
The Towering Cake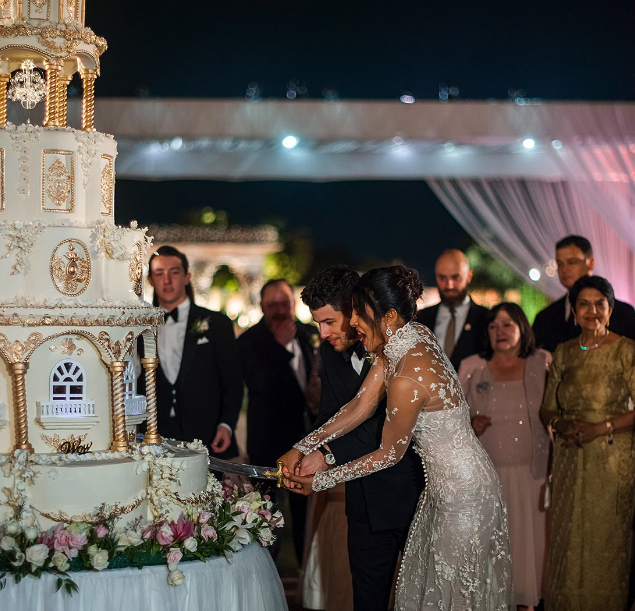 If her 75-foot veil didn't impress you, imagine what this 18 foot wedding cake looked like in person!
Sources say the cost of the cake was roughly $5K!
The Stunning Venue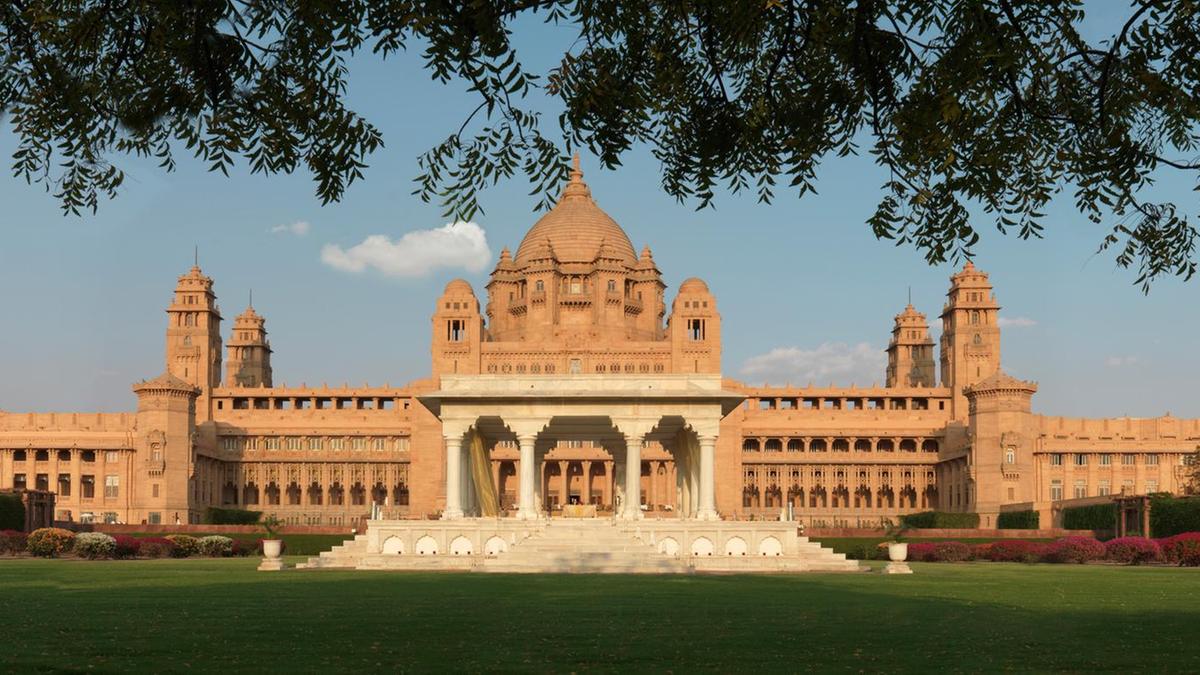 The ceremony took place at the Taj Umaid Bhawan Palace in Jodhpur, India.
The palace is home to the former royal family of Jodhpur and is the sixth largest private residence in the world.
The property expands across 26 acres of land, 15 of which are private gardens. It contains a grand total of 347 rooms, including a throne chamber, various banquet halls, ball rooms, a museum, a library, a spa, four outdoor tennis courts, two marble squash courts, and even an indoor swimming pool!
The Glam Guest Gifts
All 225 guests who attended the wedding received multiple gifts from the happy couple.
The presents ranged from tasty treats to take-home trinkets. However, the most memorable and unique gifts that were given had to be two books, "Western Weddings for Dummies" and "Indian Weddings for Dummies," and a personalized silver coin to top it all off!
Surprise Guests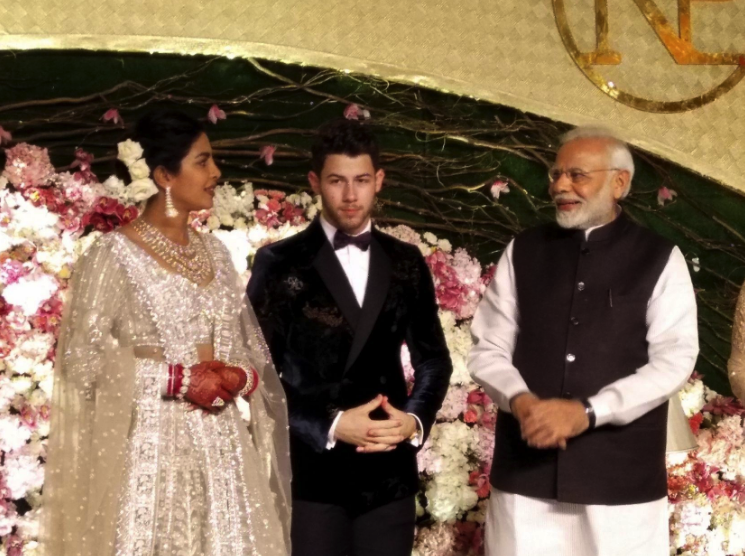 The reception was located at New Delhi's Taj Palace Hotel.
Even India's Prime Minister Narendra Modi showed up!