CNHS Winter Track Team Puts on an Impressive Performance at Sectionals
February 7, 2018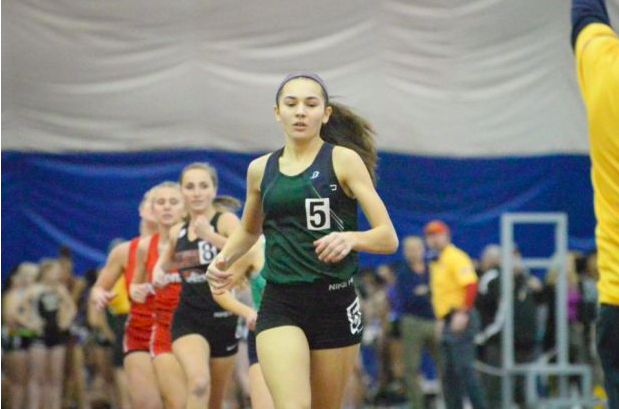 This past Saturday, the Colts Neck winter track team participated in the Central Jersey Group III Champs (Sectionals) at the Toms River Bubble. After working so hard for the entire winter season, the CNHS athletes put in an amazing effort and made our school proud with their results. The girls team placed third overall with 47 points total. The boys team was not far behind; they placed seventh overall.
Some notable achievements from the girls include Colleen Megerle's 2nd place status in the 1600 and 800 meter run; Natalie Shapiro's 4th place in the 1600 and 6th place in the 800; Arianna Sakoutis' 4th place in the 800; Delia Russo's 2nd place in the 3200 meter run; Catie Anderson's 3rd place in the 3200;  Kavita Shah's 6th place in the 3200; the 4 by 400 meter relay team's 4th place ranking, and Camryn McCloskey's 4th place in the pole vault.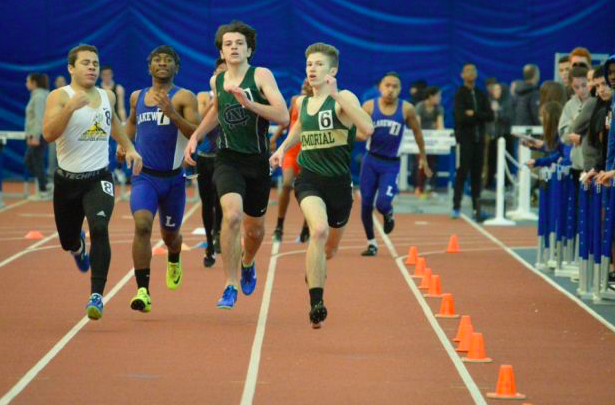 As for the boys, Matt Schaefer achieved 4th place in the 3200 meter run, Tyler Higley achieved 2nd place in the pole vault, and John Pezzolanti achieved 3rd place in the pole vault.
These were just a few of the amazing 49 CNHS Winter Track athletes at this meet. The entire list of competitors, with the events that they each competed in, are listed as follows:
Event

Girl Competitors

Boy Competitors

400 Meter Run

Erica Sammarco

Kelsey Nager

Lindsey Price

Mike Post

Michael Neustater

Kyle Stivala

1600 Meter Run

Colleen Megerle

Natalie Shapiro

Veronica Banat

Kyle Roeder

Matt Bogdan

Aidan Tucker

800 Meter Run

Colleen Megerle

Arianna Sakoutis

Natalie Shapiro

Rob Schandall

Liam Perkinson

Will Dean

55 Meter Dash

Sasha Lerner

Izzy Pecoraro

Lindsey Price

Justin Dibsie

Rudy Vitale

3200

Delia Russo

Catie Anderson

Kavita Shah

Matt Schaefer

Matt Hartman

Jack Hayes

4 by 400 (relay)

Izzy Pecoraro

Arianna Sakoutis

Colleen Megerle

Mya Mancini

Justin Dibsie

Matt Schaefer

Mike Post

Jason Visco

Pole Vault

Camryn McCloskey

John Pezzolanti

Tyler Higley

High Jump

Izzy Pecoraro

Bella Lind

none

Shot Put

Catherine Grillo

Alexandra Largey

Trent Jannarone

John-Victor Muzones Shaun Burke

55 Meter Hurdles

Emily Schulte

Camryn McCloskey

None
Congratulations to all of the athletes that made this happen, and to Coach Schlentz, Coach Hein, and Coach Lykes for coaching the competitors throughout the winter season!