Cougar Basketball Achieves Successful Season, But They're Not Finished Yet
March 2, 2018
As we draw near to an end of the winter sports season at Colts Neck High School, there are two teams continuing to win game, after game, after game. Both the Colts Neck boys and girls basketball programs have been able to play consistently well throughout the season, putting them in a good position for a playoff run.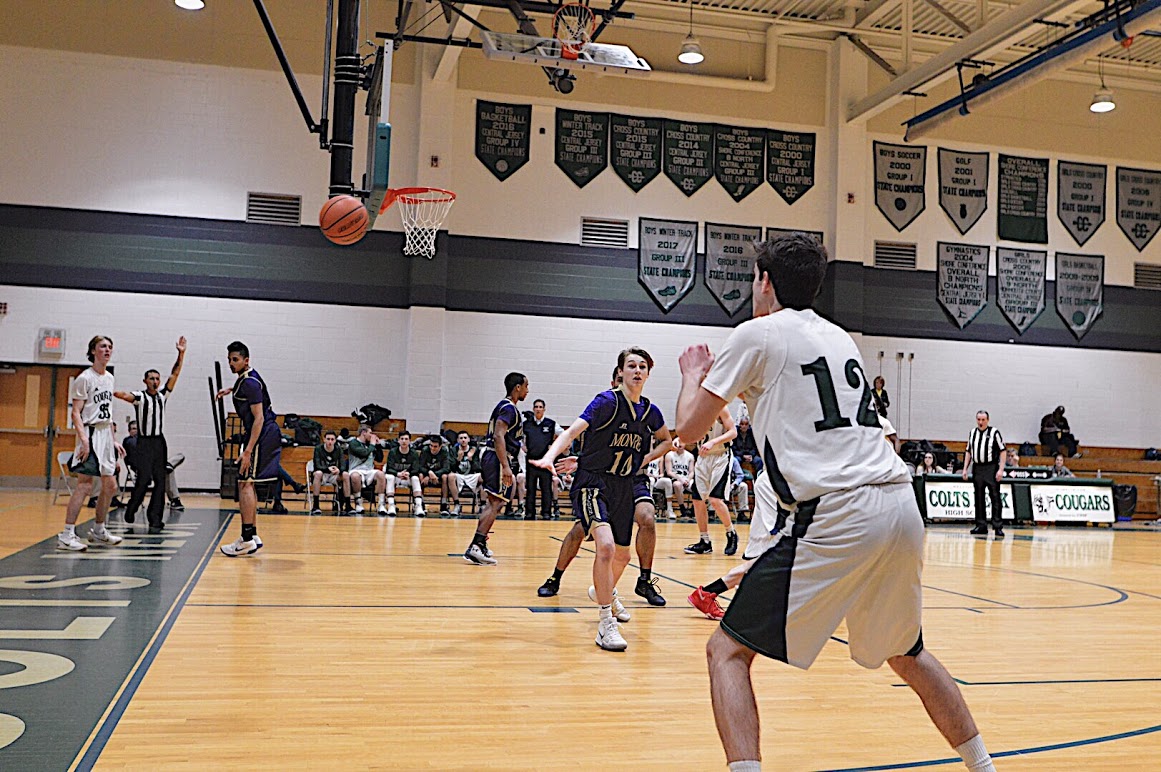 The boys basketball team has had an extremely successful season, amounting a staggering 17 wins with only 7 losses. The season has also come with 10 in-conference wins, making the Cougars undefeated against all of their FRHSD counterparts. However, one of the most exciting games of the season occurred just days ago in the first round of the State Tournament. Colts Neck, the 1 seed of the tournament was
taking on Monroe, the 16 seed. The game proved to be extremely close. Despite Colts Neck going into the game as favorites, Monroe came out strong and at the end of the first half had 33 to 28 lead. The game continued to go back and forth throughout. Thanks to big games from seniors Ben Bosland (21 points) and Rob Hill (17 points) Colts Neck had the lead going into the final moments of play. However, a last second three-point shot from Monroe tied the game up, bringing it into overtime. In overtime, Monroe proved to be no match for the Colts Neck defense, being limited just 3 points, while the Cougars cruised to an 8 point lead. Next, the boys will take on the 9 seed, Middletown South in the quarterfinal match.
The girls' basketball season also featured its own fair share of success. A 19-7 record coupled with a 11-1 in conference record led the girls into the Central Jersey Group 4 tournament as a 3 seed, taking on Long Branch. It was a decisive victory of 19 points led by sophomore Camryn Foltz, who scored 13 points. Strong games from Cara Volpe and Catherine Gibson also helped to affirm the victory. In the 2nd round, Colts Neck looks to continue its momentum, also against Middletown South, the 6 seed.
Good luck to both basketball teams as we near the end of the season!