CNHS JSA Club Takes on Washington, D.C!
March 2, 2018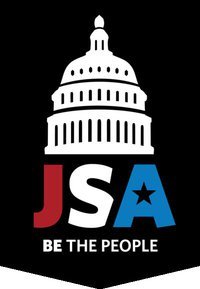 Over this past weekend, February 23rd, 24th, and 25th, approximately sixty Colts Neck students took part in JSA's Winter Congress convention.
JSA is a club otherwise known as Junior Statesmen of America, where students get the opportunity to attend conventions and debate about a wide variety of topics. They can additionally create bills, form amendments for bills, and even vote for or against a bill in order for it to pass or fail. The convention is held in Washington D.C., so students are able to explore the academic and professional atmosphere as well.
During the day of arrival, groups of eight to ten people walked around D.C. and areas near it; some went to Georgetown, while others visited the Capitol Building and the Supreme Court. While doing so, they were able to learn about the history of the Capital of the United States, such as where landmark court cases took place (e.g. Plessy v. Ferguson). On the second day of the convention, members were able to present and debate their bills, listening to pro and con speakers of each one. Once all positions were heard, people could vote in favor or against the bills, determining which ones would pass and which ones would fail. After debating until 5 p.m., a chapter dinner was held at California Pizza Kitchen prior to the midnight monument tour, allowing members of the Colts Neck chapter to bond and make unforgettable memories.
The highlight of the trip was the midnight monument tour, being that it is the one event that everyone looks forward to every year. All of the scholars and their peers were able to see famous monuments lit up at night, such as the Jefferson Memorial, the Washington Monument, the FDR Memorial, and the Lincoln Memorial. Though it rained, the tour was nothing more than a delightful time for the students and their peers.
On the last day, more bills were debated, and our very own Dennis Abate announced his candidacy in the race to become Mid-Atlantic State Governor. The members of the club will be able to vote at the upcoming Spring State in April, where they hope to experience even more memorable moments that they will remember forever.