CNHS Girl Up Club Writes Postcards to Send to Refugees
March 22, 2018
As you are reading this, dozens of postcards, personally handwritten by CNHS students, are being sent out to refugee children all around the world. Members of Girl Up, a club dedicated to empowering women in developing countries, gathered together after school to write inspiring messages on postcards for refugees, as well as create posters for International Women's Day.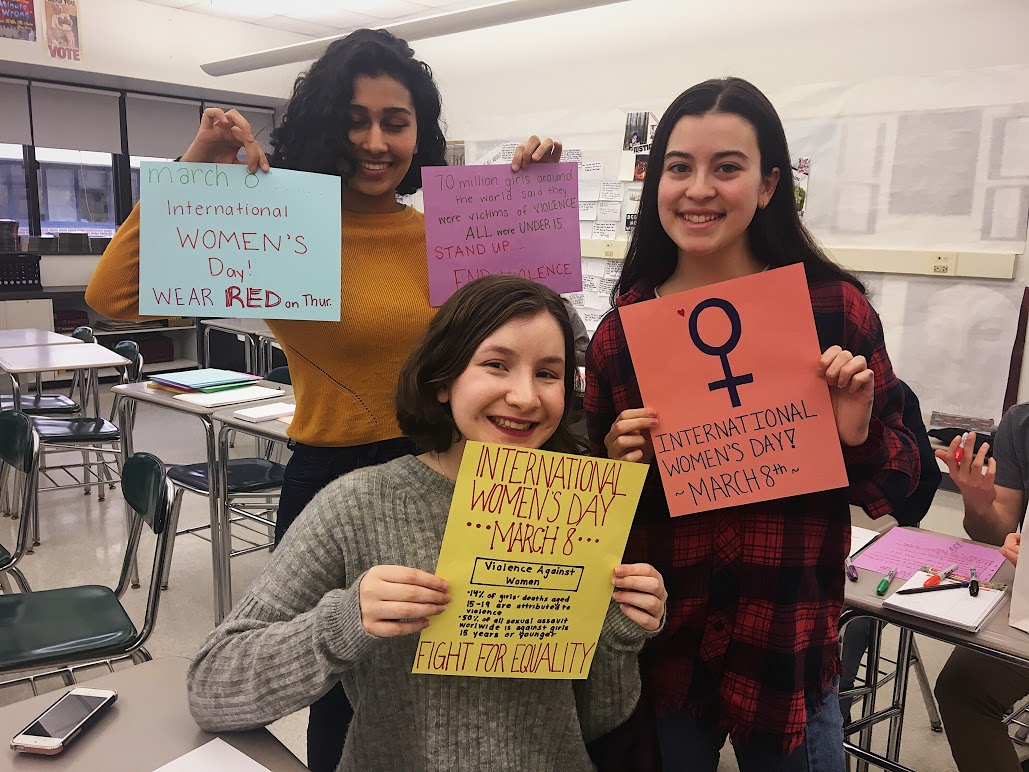 The postcards were given to the Jesuit Refugee Service, an international Catholic organization, who facilitated the distribution of the letters to children in over forty-five different countries. The letters included messages of hope, such as "I hope and pray that you will find friendship, safety, and hope for the future." In writing these postcards, Girl Up members hope to console refugee children and remind them that they are not alone.

Members also worked to create dozens of colorful posters in honor of International Women's Day, which was celebrated on March 8th. The posters included facts regarding women in a variety of areas where they continue to face hardships and inequality, such as the workplace, athletics, STEM careers, and many more. Plastered on the walls all around CNHS, the vibrant posters are sure to catch your eye, reminding everyone to wear red on International Women's Day. Although the holiday has come and gone, it's never too late to support women and girls in our community and around the world.
If you would like to send a postcard to a refugee child, visit https://anyrefugee.org/.