2019 AMAs: What You Missed
On November 24th, at the Microsoft Theater in LA, Ciara hosted the 2019 American Music Awards. This annual award show presents numerous awards to artists in various music categories. The show is viewable on ABC.com, the ABC app, and streaming services such as Hulu Live TV Plus, YouTube, etc.
---
Performances:
SELENA GOMEZ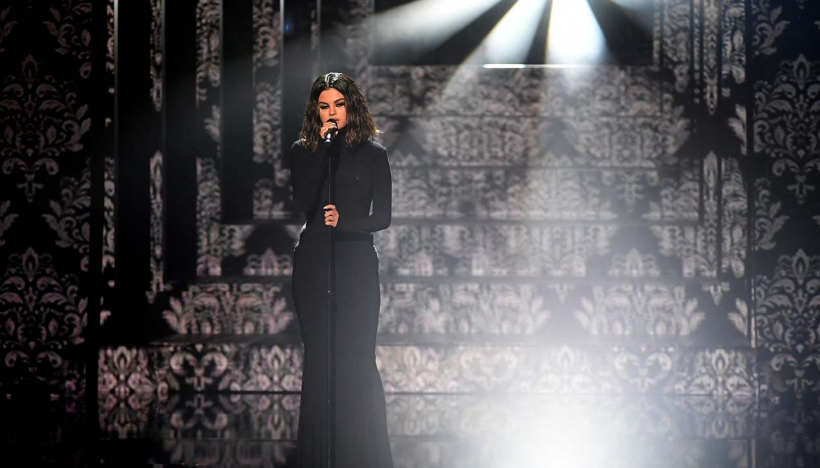 Selena Gomez's emotional song "Lose You to Love Me" focused on her raw voice with a black and white background. It abruptly transitioned to a colorful, retro performance of "Look at Her Now" from her "Lose You to Love Me" album.
CIARA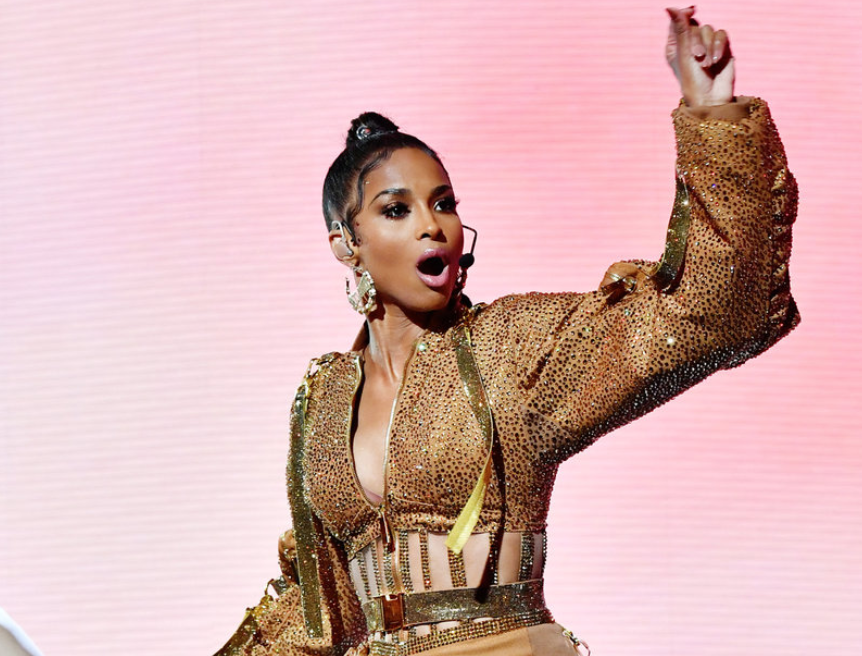 Host Ciara arrived at the stage on a circus ring and opened with her singing and dancing to the high energy and groovy "Melanin."
Ciara has performed at the AMAs twice and is hosting for the first time in the 2019 Award Ceremony.
LIZZO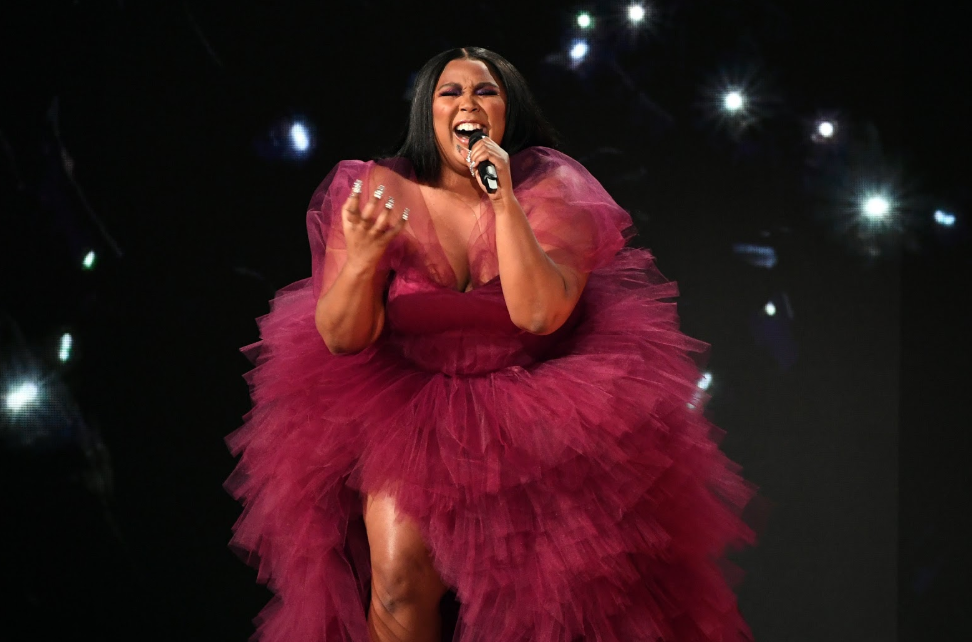 Tyra Banks welcomed Lizzo and her performance of "Jerome." Lizzo wore a lavish magenta gown; she sang to an audience of swaying flashlights and wristbands.
THOMAS RHETT
Three-time winner Kane Brown announced Thomas Rhett's performance of "Look What God Gave Her," which he sang along to a live band.
CAMILA & SHAWN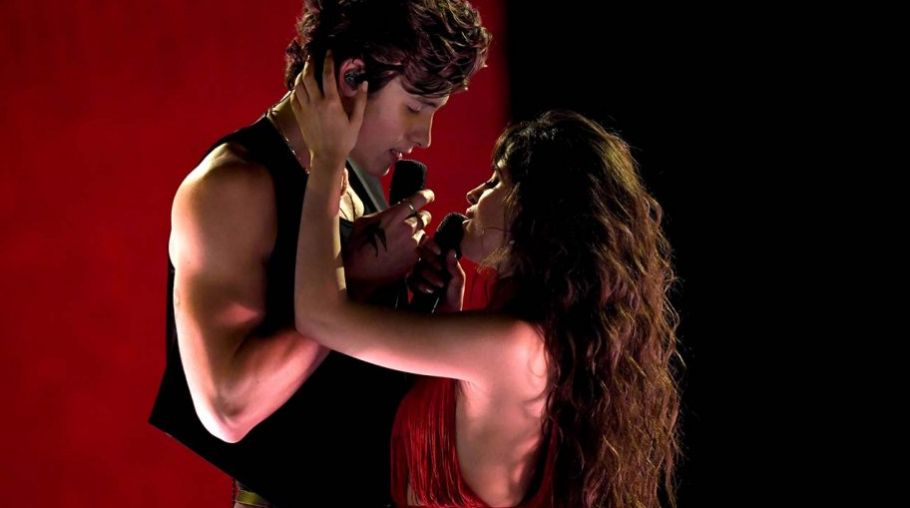 Host Ciara introduced Camilla Cabello and Shawn Mendes to the stage. They sang a sensual and romantic performance of "Senorita." The couple got super close, leaving the celebrities and the audience on their feet.
KESHA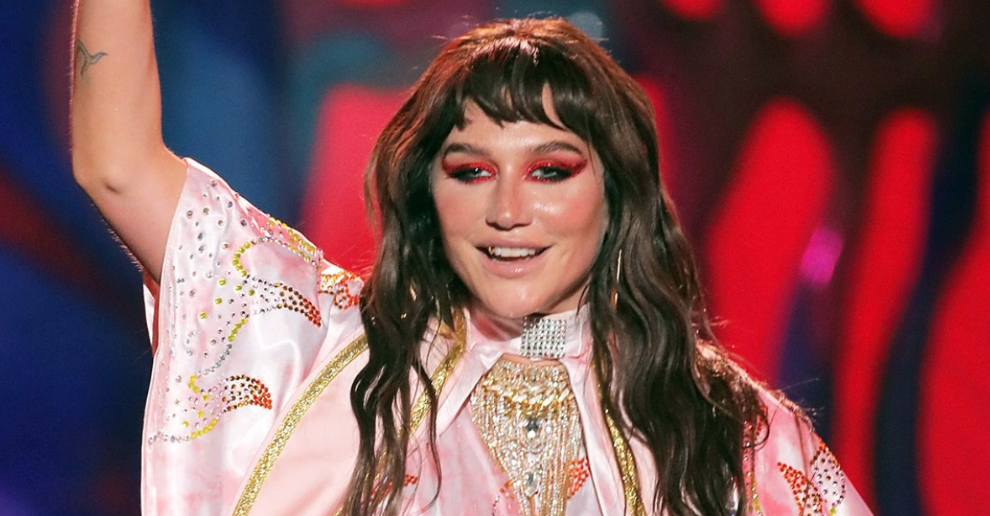 YouTuber David Dobrek and Impulse actress Maddie Haspin announced Kesha's upbeat performance of "Raising Hell" ft. Freedia. Kesha also brought back her 2008 hit "Tik Tok," making the crowd dance to the nostalgic bop.
TONI BRAXTON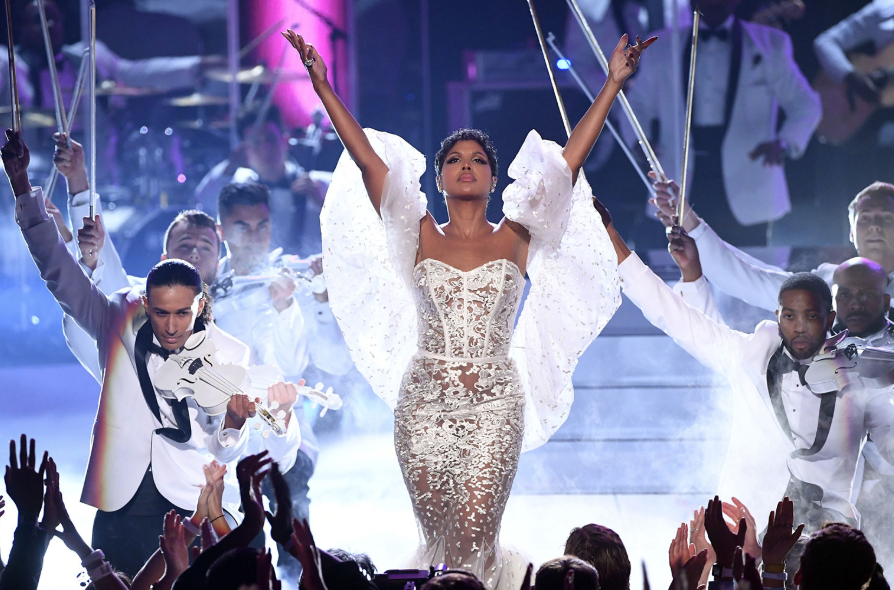 Pop sensation and superstar Paula Abdul introduced legend Toni Braxton's performance of "Un-Break My Heart." Her beautiful vocals and the array of instruments moved the crowd. 
BILLIE EILISH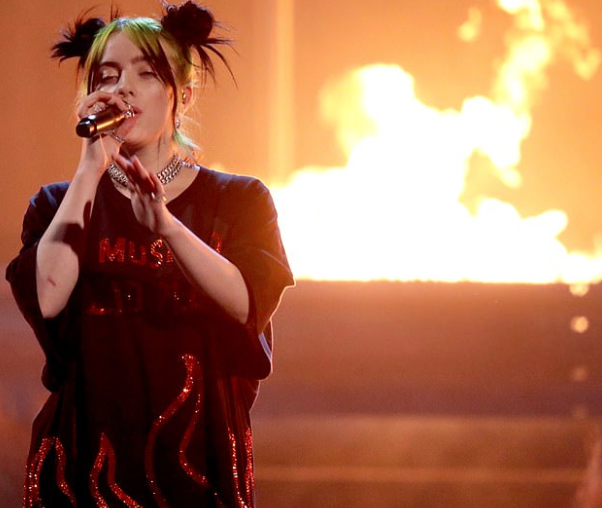 Rapper Tyler The Creator announced Billie Eilish's performance of "All the Good Girls Go to Hell." It opened with her slowly singing with live piano and abruptly changed with fire and an upbeat band. 
HALSEY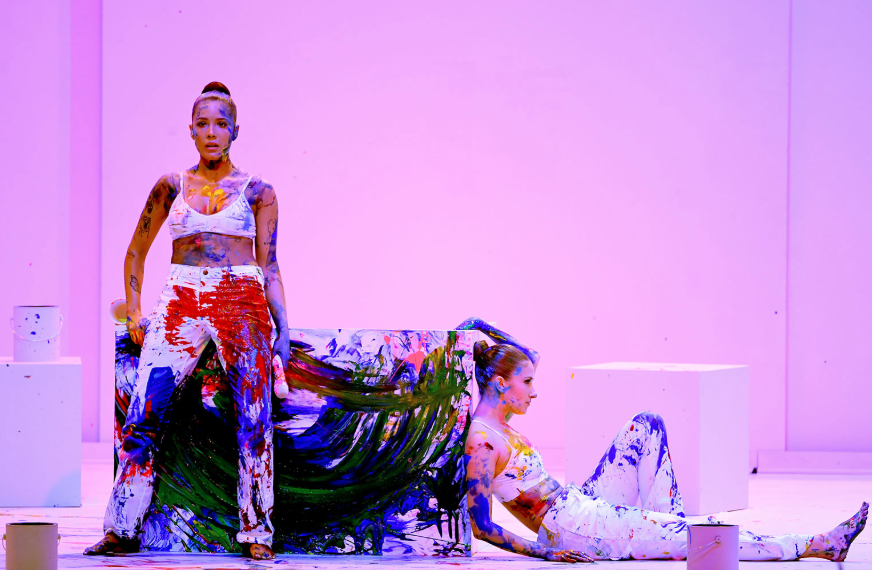 Actor and model Patrick Schwarzenegger and dancer Jenna Dewan announced Halsey's performance of "Graveyard." She performed with a contemporary dancer, both wearing white in a sterile background. As the song progressed, they artistically smeared colored paint on their plain clothing. 
GREEN DAY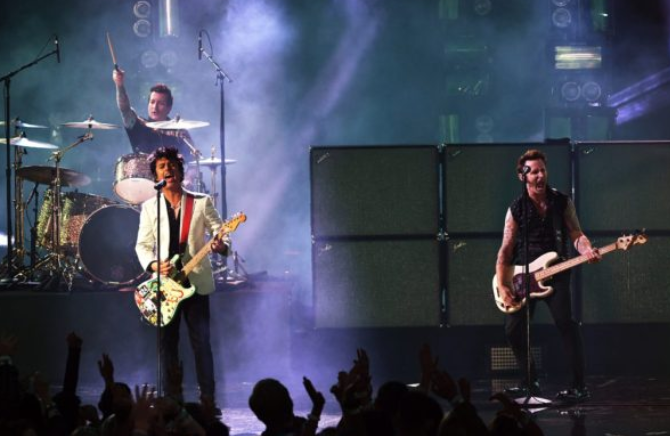 Two-time winner Billie Eilish welcomed rock band Green Day to perform "Father of All…" and "Basket Case." The crowd waved their hands in the air, bopping to Green Day's classic songs. 
CAMILA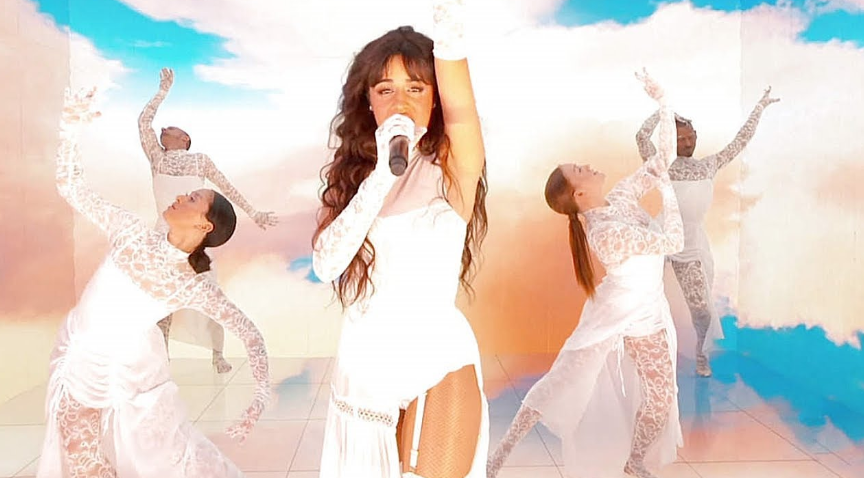 Like a Boss actor Billy Porter announced Camila Cabello's performance of "Living Proof." Her stage transitioned from a warm-colored heaven-like background to a garden of flowers and art. The dancers in black and white danced aggressively on each other to present the balance of good and evil. 
JONAS BROTHERS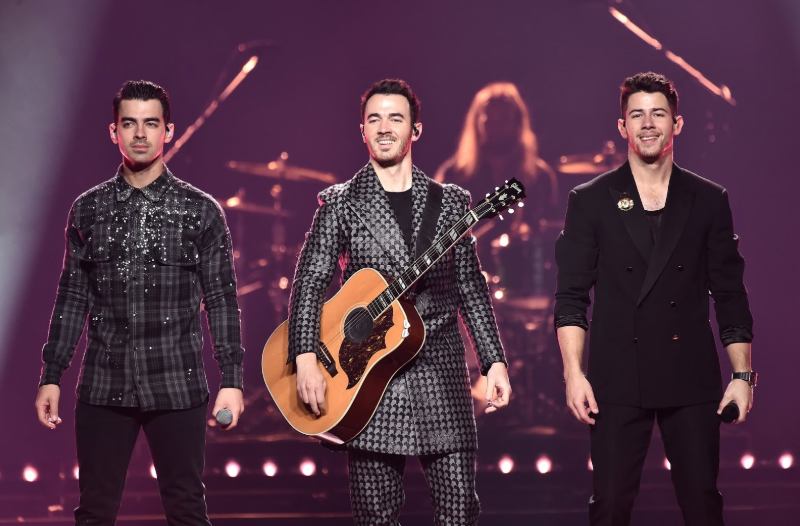 Ciara announced the Jonas Brothers' performance of "Only Human," live from their Happiness Begins Tour concert in Boston. 
TAYLOR SWIFT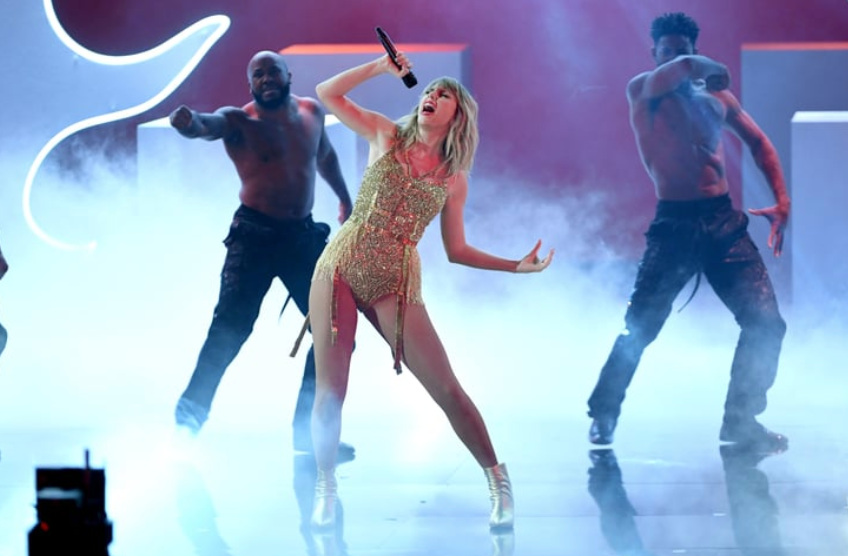 After being announced artist of the decade, Taylor sang a compilation of her new and old songs: "The Man" from her Lover Album, "Love Story," "I Knew You Were Trouble," "Blank Space," "Shake It Off" featuring Camila Cabello and Halsey, ending with an emotional piano performance of "Lover."
CHRISTINA AGUILERA & A GREAT BIG WORLD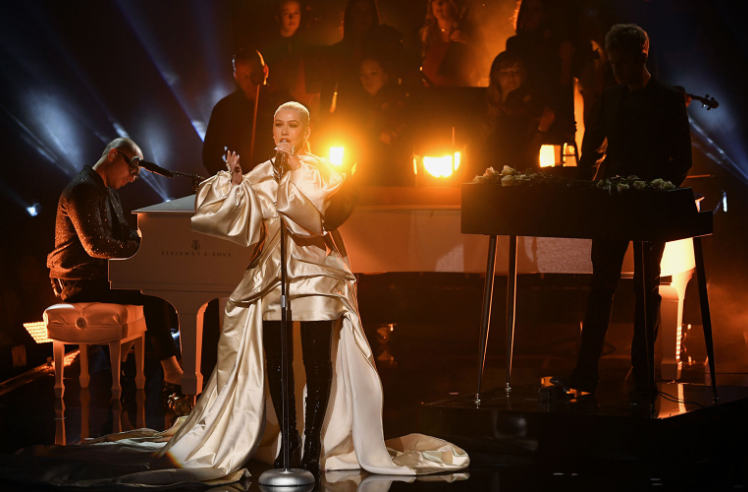 Fifteen-time AMA award winner Carrie Underwood introduced Chistina Aguilera and A Great Big World's powerful and breathtaking performance of "Fall On Me."
POST MALONE, OZZY OSBOURNE, & TRAVIS SCOTT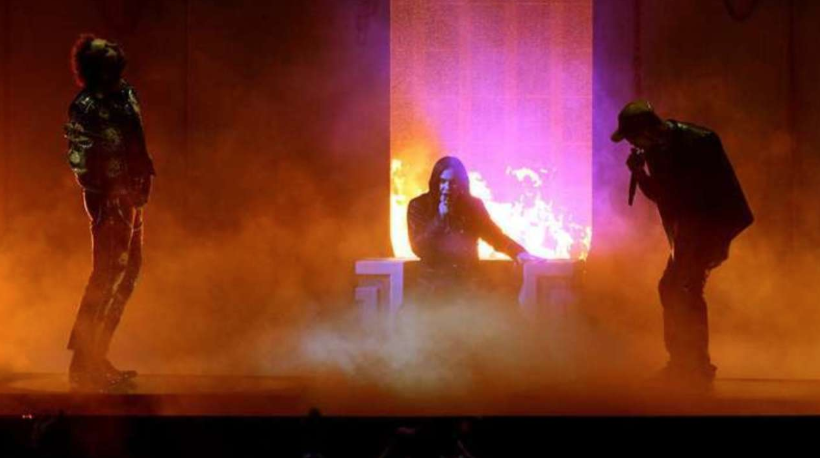 From Fall Out Boy, Pete Wence introduced Post Malone's performance of "Circles." Post sang in his set representing a foggy forest. The changing color lights resonate with his lyrics: "seasons change and our love went cold." The set changes as he, along with Ozzy Osbourne and Travis Scott performed "Take What You Want."  Fire, fog, and an electric guitar solo finished the performance.
DUA LIPA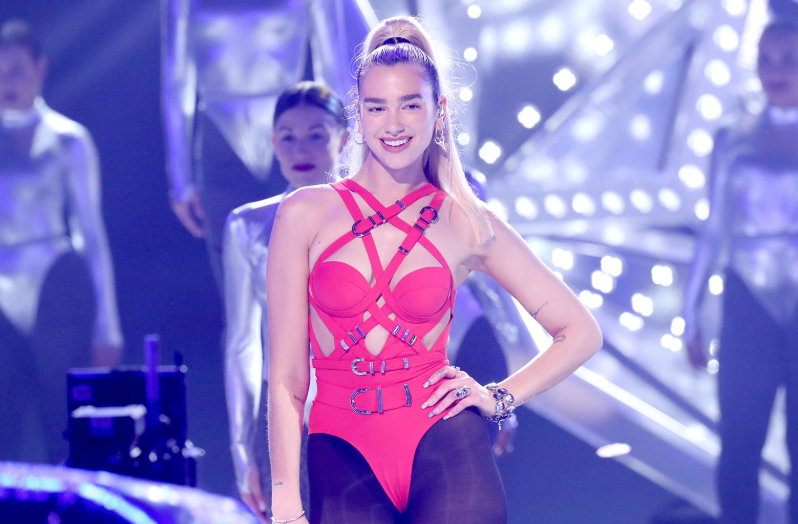 Host Ciara welcomed Dua Lipa's performance of "Don't Start Now." The song's catchy beat created a lively performance. Balloons dropped from the ceiling, making the performance interactive with the audience. 
SHANIA TWAIN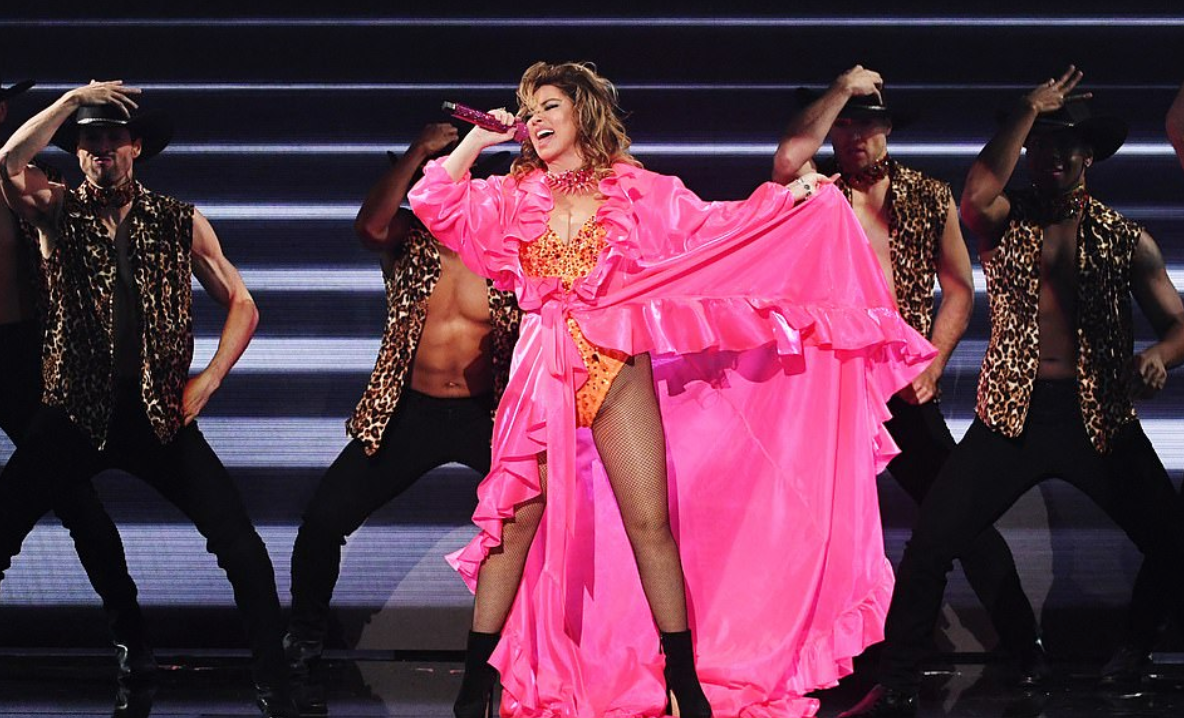 Country singer Kelsey Valerini welcomed Shania Twain to perform the concluding act of the 2019 AMAs. She began with a slow acoustic compilation of "Rock Star," "Stressed Out," "Shake it off," "God's Plan," her song "You're Still the One." Dancers rushed the stage, kickstarting Shania's performance of "Any Man of Mine," "That Don't Impress Me That Much," and her classic song "Man! I Feel Like A Woman!"
---
Awards:
Favorite Alternative Rock Artist Award: 
Nominees: Billie Eilish, Imagine Dragons, and Panic! At The Disco
21 Bridges Actor, Chadwick Boseman, announced Billie Eilish as the winner, winning her first AMA. 
---
Favorite Pop/Rock Album  
Nominees: Billie Eilish "When We All Fall Asleep, Where Do We Go?," Ariana Grande "thank u, next," and Taylor Swift "Lover" 
Schitt's Creek Actor Dan Levy and model Heidi Klum announced Taylor Swift "Lover," this being her 26th AMA.
---
Favorite Country Album
Nominees: Kane Brown "Experiment," Dan + Shay "Dan + Shay," and Carrie Underwood "Cry Pretty"
Coby Smolders announced Carrie Underwood "Cry Pretty" as the winner, it being her 14th AMA, and her 6th in this category. 
---
Video from South Korean boy band, BTS, thanked fans for their win of Best Tour of the Year, with their just ended Love Yourself: Speak Yourself World Tour. They also won Best Pop/Rock Duo or Group and Social Artist. 
---
Collaboration of the Year
Nominees: Lady Gaga & Bradley Cooper "Shallow," Lil Nas X ft. Billy Ray Cyrus "Old Town Road," Marshmallow & Bastille "Happier," Shawn Mendes and Camilla Cabello "Senorita," and Post Malone & Swae Lee "Sunflower"
Knives Out actresses Katherine Langford and Jamie Lee Curtis announced Shawn Mendes and Camilla Cabello "Senorita" as the winner. 
---
New Artist of the Year
Nominees: Luke Combs, Billie Eilish, Lil Nas X, Lizzo, and Ella Mai
Actress Jameela Jamil and Single Parents actor Taran Killam announced Billie Eilish as the winner. 
---
Favorite Rap/Hip-Hop Album
Nominees: Meek Mill "Championships," Post Malone "Hollywood's Bleeding," and Travis Scott "AstroWorld"
Mia Hop and Dan + Shay announced Post Malone "Hollywood's Bleeding" as the winner. 
---
Artist of the Decade
Ciara introduced legend Carol Kean, who complimented Taylor Swift of her extraordinary impact on the globe. Taylor's 1989 album spent a whole year in Billboard's top 200 charts, she's the only artist to have four consecutive albums sold over one million copies in a week. She holds the highest grossing tour in US history. She holds the title of "most artist of the year award" and is the most awarded female artist in the AMAs. She is the youngest to be Billboard's artist of the year, and the only person to receive this title twice. 
---
Favorite Rap/Hip-Hop Song
Nominees:  Lil Nas X ft. Billy Ray Cyrus "Old Town Road," Post Malone "Wow," and Travis Scott "Sicko Mode"
Megan Stallion and Gerell Jermome announced  Lil Nas X ft. Billy Ray Cyrus "Old Town Road" as the winner. 
---
Favorite Country Song
Nominees: Luke Combs "Beautiful Crazy," Dan + Shay "Speechless," and Blake Shelton "God's Country"
Dancers Ben Plat and Misty Coblin announced Dan + Shay "Speechless" as the winner. 
---
Artist of the Year
Nominees: Drake, Ariana Grande, Halsey, Post Malone, and Taylor Swift
Golden Globe Winner Regina King presented the award to Taylor Swift…not surprising since she won Artist of the Decade. 
---
*Note: The awards listed above were televised, and there are more.*