Why the Nets are Finally the Face of New York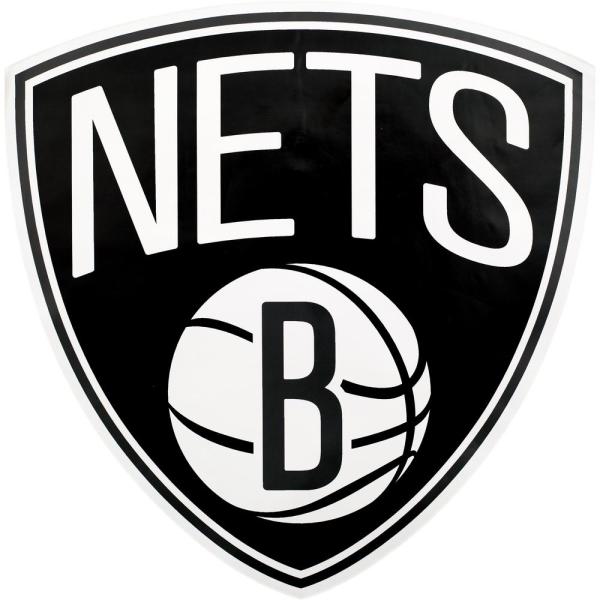 Andrew Nadolny
December 17, 2019
The Battle for New York has been a battle that people from the area know about and talk about, while people who aren't from the region have no idea this front has been taking place. With the start of a brand new season and less than twenty five games have been played for both teams, it's easy to say that this will all fade away and the Knicks could turn around. However, there is tons of evidence that this is just not true. Today, I want to discuss why the Nets are finally winning this war and will be for a decade or so. So without further ado, let's jump into it!
Free Agency
This is perhaps the easiest reason to see why the Nets are the face of New York rather than the Knicks. Last free agency saw NBA fans saying that the Knicks would sign players like Kevin Durant, Zion Williamson, and Kyrie Irving. However, they couldn't have been more wrong. The Nets snatched up both Kyrie and Kevin Durant at the start of free agency while the Knicks only got the third and not the first pick, giving them Cam Reddish (not a bad player but if you asked someone to name one player from Duke the populous would easily say Zion, not Reddish). 
While on the subject of this Duke all-star, let's talk about why, even though he was a good pick, it's not as great as Zion. The Knicks are run to make money as well as play basketball. Zion Williamson was the most recognizable star in the class of 2019 so he could have been easily made into cash because a lot of regular people out of the nearly NINE MILLION could tune in most nights to see this young's talent explosive and jaw-dropping talent. However, the Pelicans stole him instead meaning they would be making a lot more money. So financially it was also bad. Where was I? Oh yeah, how bad it went. They instead got a trio of Cam, Julius Randle (upcoming all-star, not bad at all), and Bobby Portis (a pretty starter, nothing much else). Just the prospect of everything coming together and signing stars is why this was so disappointing.
On the flip side, the Nets got a huge win. They traded their star D'Angelo which would be bad in any other scenario… if it wasn't for, arguably, the best player in the league that season. Kevin Durant coming to Brooklyn was so mesmerizing since it automatically made them a threat in the East… the following season. Yeah, he's out the whole year, which is a shame. Good thing they brought in a six-time all-star in Kyrie Irving. Kyrie, Kevin Durant, and a new all-star center in Deandre Jordan. So, with that, the Nets built a dominant Big-3, while the Knicks crumbler when faced with the opportunity.
Past Season Success
The Nets last year was the only team in New York to achieve and post-season success. The Knicks didn't even make the playoffs while the Nets had a winning record and took a game off the 3-seeded 76ers. The Nets also had a magnificent run where they went 8-15 for two months to 20-10 the next two months. Without this run, it would be impossible for them to even make the playoffs.
To add on, the Nets also have been crushing the Knicks in the regular-season matchups, with a record of 3-1 last season. So far this season, they have only played once and that resulted in a 113-109 win for Brooklyn. Brooklyn won because of Kyrie Irving, one of the best players in the league, and his clutchness of sinking a go-ahead 3 with only 22 seconds left. They ultimately won 113-109 and will be remembered greatly for the shot and his little jump right after it. The Knicks had nothing that game that could be rememberable.
So far this NBA season, the Nets have been doing very mediocre having to adjust to new star Kyrie Irving and Deandre Jordan, whilst losing assets like D'Angelo Russell and Rondae Hollis-Jefferson. The Knicks, on the flip side, are the worst in the East and 2nd worst overall, only ahead of Curry-less Warriors. The Nets are the 7th best team in the East and overall, the 16th in the NBA.
Recognizable Faces
The Knicks are known for having stars that play under the arena lights to perform on the biggest stage since it is New York. Stephen Curry in 2013 dropped 54, James Harden in 2016 dropped the first-ever 50 point triple-double, Reggie Miller in 1995 drops 8 points in 9 seconds to win a clutch Game One that decided the series in the Pacers favor. So many players have scored a bunch of 50 points, 40 points, 60 point games and so many have not been Knicks players. All players I mentioned played those games in and against New York. 
Including Kyrie, that makes three legendary performances in only 6 years! The Knicks don't have many players that can compete with the likeness to Kyrie Irving, Kevin Durant, and Caris Levert. The closest face they have is Julius Randle and rookie guard R.J. Barret. However, if you told an average American which he knew, I bet 9/10 would say they would know Kevin Durant or Kyrie instead of R.J.
In the past, a bunch of star knicks players has existed, Carmelo Anthony, Patrick Ewing, and Willis Reed just to name a few. However, the Nets have had more talent than the Knicks for awhile with stars like Jason Kidd, Dr. J, Joe Johnson, Vince Carter, and now Kyrie and Kevin Durant. The Knicks have been a team since the start while the Nets just recently moved to New York do to financial reasons and the area not being as rich with people lining up to watch the previously mentioned players. However, then is different from now and the Nets have been better than ever after selling their future for some old veterans in an attempt to win a championship.
Final Takeaways
The 2019-2020 season is just only about 15 games into the season and well anything is possible. However, based on their recognizable faces on each team, last season's free agency, and the past few season successes, its clear to see that a new era has taken over New York. Not one dominated with an orange and blue color. But with black and white facts that the Nets are the team in New York.