A Story for Black History Month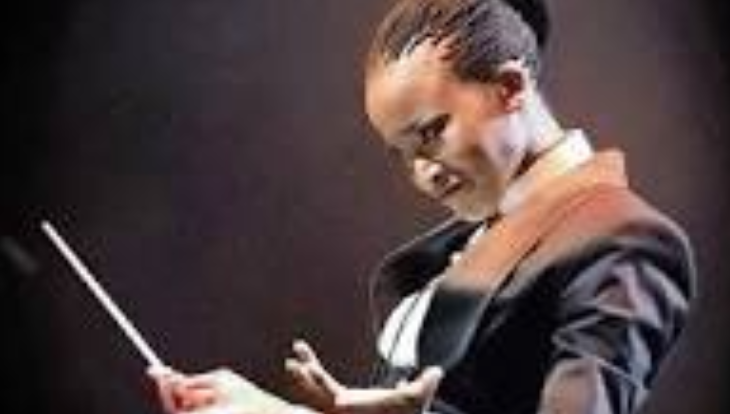 Jack Fogel
February 28, 2020
The month of February is not just the month of love, but it is also a month in North America to honor those who have made their marks on the African-American community. February is also known as Black History Month in the United States. It was first observed and celebrated in 1970 at Kent State University in Ohio after the proposal of this theme for the month by the school's black educators and the Black United Students. Today, Black History Month is celebrated all across the country in educational institutions, in centers of Black culture and in community centers. 
In my English class, I recently had to read an Achieve 3000 article and complete the thought question. So, I found an article about this woman from South Africa who made her mark on music and African Culture. Since I read this article and found it to be very heartwarming, I wanted to share this inspiring story with the Colts Neck High School community. You may find it to melt your heart and choose to share this with your families and friends once you are finished reading it. 
Hundreds of years ago, classical music was born in Europe. Mozart, Beethoven, Bach, and many others made their marks on the early days of music. Also, according to a 2017 study, 80% of classical music conductors in the United States are white. However, this genre spreads beyond Europe today and all around the world, thanks to the help of one African-American woman by the name of Ofentse Pitse. 
Ofentse Pitse is the founder and conductor of a Johannesburg, South African Orchestra and youth choir, Anchored Sound. Pitse has had a love for classical music ever since she was a kid. It has been a custom to her family; her grandfather was also a jazz band conductor and choir director. Despite the fact that she was also interested in drawing and becoming an architect, Pitse was more of a person who wanted to follow through with her musical journey. Her sights on empowering black youth by performing classical music by African artists has totally paid off and grabbed the world's attention.  
First, in 2017, Pitse created her own choir of young singers of her choice who have great talent and big dreams. All of her children had little opportunities and were from substandard neighborhoods. Thanks to this experience, the young peoples' lives positively changed. Now, they can finally develop their gifts, raise their confidence, and they can finally realize their dreams and start following them. But the youth choir was not Ofentse Pitse's only establishment. Two years later, in 2019, the enhancement of her conductor skills led to the formation of her own orchestra of 40 skilled musicians, with the help of two excellent mentors and conductors at South African universities, Thami Zungu and Gerben Grooten. Again, similar to the chorus, some of the members did not have lots of opportunities in their lives. But yes, it did reverse their fortunes for the better from their experience in the orchestra. 
Now, here is a rundown about a performance by Anchored Sound. You're about to hear these names for the first time, but Mzilikazi Khumalo, Phelelani Mnomiya, or Sibusiso Njeza are some of the composers of the pieces that the choir and orchestra perform. Despite the familiarity of classical music being heard at concerts by many European composers, such as Mozart and Beethoven, Pitse is sending her message to the world that classical music also has a place in Africa and is essential to their culture. So, basically, the primary focus of Anchored Sound is performed classical music written by African composers, and it is all part of the plan to bring African classical music's beauty and accomplishments to the world. 
Ofentse Pitse and her all-black youth choir and orchestra have inspired many in Africa and also across the entire planet to show that classical music can be heard everywhere and that the African population has a voice. Seeing Pitse come out and put together these amazing musical groups totally inspired me to share her historic adventure with all of Colts Neck High School in honor of Black History Month because it teaches a lesson that regardless of any differences in society, help can bring change anywhere at anytime.