Join a Spring Sport!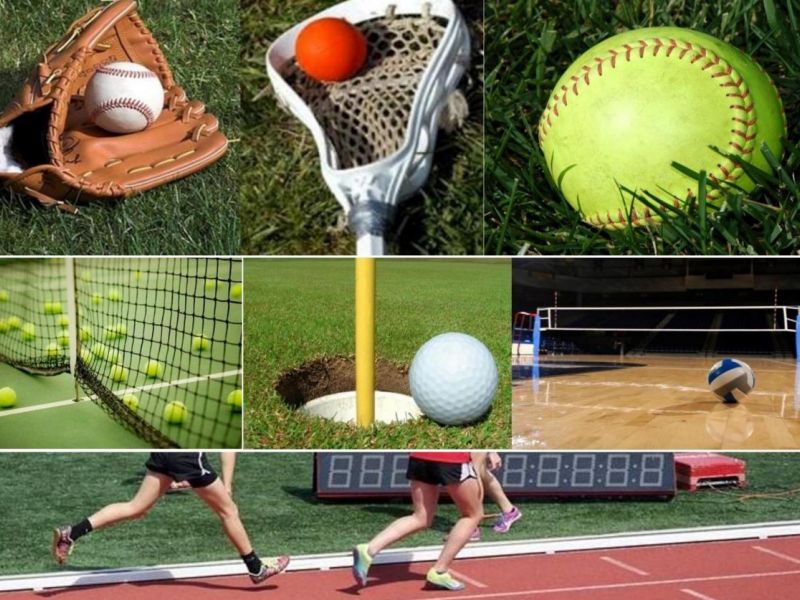 Sophie Divino
March 30, 2020
March is here. Yes, the weather starts to get warmer, and the days start to get longer, but March also signifies a change elsewhere. March is the start of spring sports at CNHS. CNHS offers a wide variety of sports that all have the opportunity to participate in. Of course, a majority of the sports require tryouts, but there are a few that either have a freshman team, or accept everyone.
 Sports are a great part of high school. They help people get involved with their school, make friends, and be active. However, if you are someone who is inexperienced in sports but still wants to participate, there are still sports for you at CNHS in the spring! It's not too late to join.
 For instance, girls lacrosse is the one spring sport that offers a freshman team. This freshman team gives people a great opportunity to play lacrosse even if they have never played before. The team is also great because although no experience is needed, people become shocked at how much improvement they have had throughout the season. Additionally, the sport is fairly easy to take to the next level next year. The coaches offer a variety of both summer and winter leagues and clinics for people to choose from so they can be more than ready for JV or varsity next spring. The freshman level provides the foundation for skills to be developed, while also supplying those on the team with the tools they need for the following years. I would highly recommend joining the girls freshman lacrosse team if you are a freshman seeking a new sport. It is fun, easy to pick up, effective, and a great way to meet new people within CNHS. 
Outdoor track for both boys and girls also takes place in the spring and everyone is welcome. While it does not have a freshman team, anyone who tries out makes it. Unlike the lacrosse team, I have never been on the track team, but I have heard great things. It is a great way to get involved. Also, since the track team is so large, anyone on the team makes a lot of new friends. People on the team become very impressed with how much their running improves after the season as well. Track is another sport that is great to join even if you have never done it before. 
Finally, there's golf, which is a great sport as well. Everyone makes the cut and remarks about how nice of a sport it is. Nothing is better than being outside on a warm, sunny day, taking a deep breath in as you focus on your next shot. Like the other sports, you will become connected with your teammates while being proud of how much your technique has improved.
Of course, CNHS offers other spring sports that require more experience in order to make the cut. These sports are just as great and all are still encouraged to try out! You never know what might happen. Here is the full list of spring sports at Colts Neck with the coaches' names and emails.
Baseball                                                                              Mike Yorke / [email protected]
Golf (Boys)                                                                     Bryan Parks / [email protected]
Golf  (Girls)                                                                 Brett Jankos / [email protected]
Lacrosse (Boys)                                                     Keith Manara / [email protected]
Lacrosse (Girls)                                   Christine Latteri / [email protected]
Outdoor Track (Boys)                                             Dennis Bruck / [email protected]
Outdoor Track (Girls)                                                   Kevin Hein / [email protected]
Softball                                                                          Christina Ashe / [email protected]
Tennis (Boys)                                                                  Art Collier / [email protected]
Volleyball (Boys)                                                             Greg Hope / [email protected]