CNHS Sports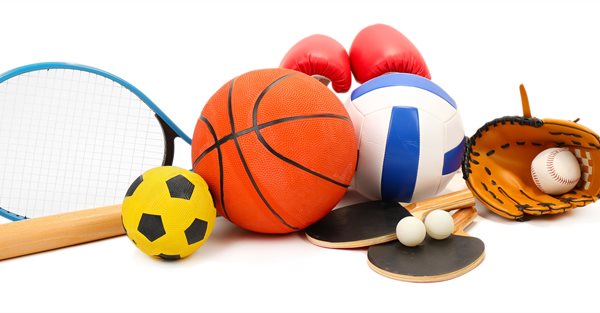 Even though school hasn't started exactly in the way we expected it would, sports at CNHS are still happening! In fact, fall sports have just started their first games October 1st, and although a bit delayed, they were still able to have their preseason during the summer. The winter and spring sport start dates are still to be determined, but considering that fall sports are up and running, there is still a lot of hope!
The list of current fall sports include football, cross country, girls field hockey, cheer, the dance team, boys and girls soccer, and boys and girls and tennis. Unfortunately, missing from this list are girls volleyball and gymnastics. Since these two sports are indoors, the start dates of these two sports are delayed. Pre-season begins February 16th, and competitions begin March 3rd. Postseason competition will be held between April 15th and April 24th. A downfall of this option is that these dates conflict with the conventional start date of spring sports, although no tentative start date for the spring season has been announced. Consequently, some players are stuck between choosing their typical spring sport, which did not have a season at all last year, or volleyball and gymnastics. Another negative to this option is that the teams will be limited to two matches per week, and 14 matches total. Regardless, at least there is still a great possibility that the volleyball players and gymnasts will see their 2020 season, just pushed into 2021.
As far as football, cross country, cheer, the dance team, field hockey, soccer, and tennis, these teams have already started competition and still have more games to play.  However, in order to ensure that safety is a priority, many things have changed. For instance, the only people that are allowed to attend these games are relatives of the players. Football and cheer are a little stricter, in that each player is only given two tickets, and those tickets must be family members. The attendees are also required to wear face masks and bring their own chairs. Social distancing on the sidelines is also required. Additionally, face masks are required by the players when they are not on the field, and the coaches and officials must always wear a mask. Face masks are also required on the bus when traveling to play an away game. Furthermore, at least as of currently, no athletes are allowed in the building. That means that locker rooms, the weight room, and the trainers room are not being utilized. It also means that the football players must do their pregame walkthrough on the baseball field outside, rather than the gym. Finally, players must have their temperatures taken before every practice and game. They also must fill out a COVID questionnaire that asks about any possible symptoms in order to ensure that the players don't have the virus. 
While the fall season may look a little different, it is a huge success that it is allowed to occur. It may take some time to get used to the changes, but it is ultimately to ensure the safety of the players, coaches, and attendees, and to ensure that the players will be allowed to play an entire season. Good luck to all athletes and be sure to make the most out of the season!