Delay in Sport Start Date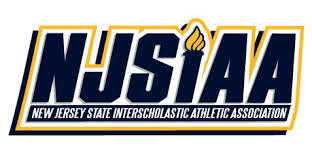 It seems that with the rise of coronavirus cases, school sports are affected yet again. The original plan was to have winter sports start practicing on December 3rd, and start competition on December 21st. Similarly, girls volleyball and gymnastics, initially fall sports that had to be pushed back, were set to start practice on February 16th and begin competition on March 3rd. 
However, on November 19th, NJSIAA altered the start dates for competition and shortened the seasons for winter sports, girls volleyball, and gymnastics. The NJSIAA grouped these sports into three seasons: Season 2, Season 2A, and Season 3. 
Season 2 is basketball, fencing, and bowling. The practice start date for these sports begins on January 11th and competition begins on January 26th. The competition ends on March 6th, resulting in the entire season lasting a little less than two months. 
Season 2A is swimming and winter track and field. These sports begin practice on February 1st, begin competition on February 16th, and end competition on March 27th. The start dates of these seasons were ultimately pushed back by two months, and the entirety of the seasons are to last a little under two months. 
Season 3 includes gymnastics, girls volleyball, and wrestling. March 1st is the first day of practice, March 16th is the first day of competition, and April 24th is the last day of competition. While volleyball and gymnastics were only pushed back by two weeks, the entire season was shortened to seven weeks, when it was initially about nine weeks. Wrestling was the most notably delayed sport, ultimately pushed back by three months. However, as Ocean Township wrestling coach Cip Apicelli revealed, he thinks that NJSIAA did the right thing: "Starting on Dec. 3, in my opinion, with all that is going on wouldn't have gone well for a sport like wrestling. This move gives us months to get things back under control, months to hopefully get these vaccines out and give our kids a chance to wrestle." 
Ice hockey is the only winter sport to remain virtually unchanged. It is set to start practice on December 14th, begin competition on January 4th and end on Feb 17th. The season was only delayed by eleven days. 
Fortunately, NJSIAA assures that these seasons will not conflict with any spring sports. Although there is still no tentative start date to spring sports yet, this reassurance is a huge positive, as many athletes would have been forced to choose between the two. With that, I have tried to stay optimistic. Yes, this overall announcement has been disappointing, but at least we know that NJSIAA has been doing everything they can to keep us safe. It would have been extremely worse had athletes been shoved into their seasons without precaution, as it would have been dangerous, and interruption of the seasons would have been likely. For now, let's be grateful that there is still hope!