Colts Neck Sports Update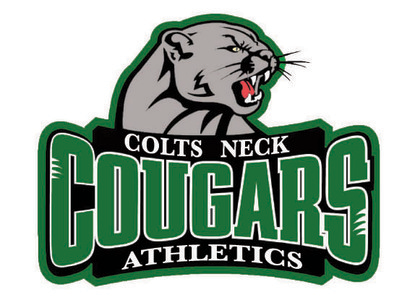 With winter sports wrapping up and spring sports around the corner, Colts Neck athletes are working hard to develop their skills and have their greatest seasons yet. The gymnastics, wrestling, and volleyball teams began competing not too long ago. The Varsity girls volleyball team had their first game on March 22 against Long Branch, in which they emerged victoriously! For the Junior Varsity, this was the second game of the season. The JV had also won! The girl's volleyball team is hosting Senior Day at the home game against Long Branch (again) on March 24. The team has been separated into one group per senior. Each senior gets lunch, posters, snacks, decorated cars, and more! There will also be a ceremony held at the varsity game honoring the seniors in their last season. Although it is sad to think about our beloved seniors graduating and leaving us, we wish them all the best in college! The season will continue all throughout spring break until the last game, which is portrayed to occur on April 19 against Rumson Fair Haven. 
The gymnastics and wrestling teams are also partaking in an awesome season! Last week, the gymnastics team had their first meet. Our talented gymnasts won by 10 points! Great job girls! Unfortunately, the team will not have a post-season. However, the team still has until the end of April to brush up on skills and have fun doing what they love. On Wednesday, March 24, the team will have their second meet against Freehold Township, which has been undefeated for four years. We wish you great luck, girls, you can do this!
In addition to all the activities already going on, spring sports will soon be in full effect! This includes baseball, golf, lacrosse, outdoor track and field, softball, boys' tennis, and boys' volleyball! Tryouts will start on April 1, so bring your skills and positivity to the court or field! With the temporary overlap of the seasons, some athletes are doing two sports at once, which has not been done before. This has been and will continue to be a busy, yet eventful year here at Colts Neck. Good luck and have fun, athletes! Let's go, Cougars!