Movies to Watch to Get Into the Holiday Festive Vibe!
Are you excited about the upcoming holiday season? Whether you celebrate Hanukkah, Christmas, Kwanzaa, etc, who doesn't like a good holiday flick? Although I celebrate Hanukkah, I cannot wait to sit down with friends and family and watch a good ol' Christmas movie. Enjoying a bowl of freshly popped popcorn and warming up under a blanket with a hot cup of hot chocolate right by the fireplace sounds like the perfect time of the year for me. Anywho, I think it's pretty appropriate to share with you MY top 5 holiday movies to watch. 
Coming in at number 5: Home Alone 2: Lost in New York (1992)
After clever younging Kevin McCallister loses track of his father at the airport, he mistakenly gets on a plane headed for New York City while the rest of the McCallisters fly to Florida. Now alone in the Big Apple, Kevin cons his way into a room at the Plaza Hotel and begins his usual antics. But when Kevin discovers that the Sticky Bandits are on the loose, he struggles to stop them from robbing an elderly man's toy store just before Christmas.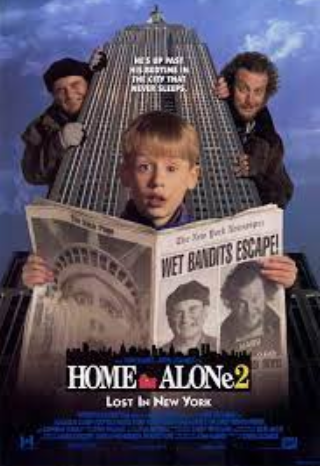 Next up at number 4: The Muppet Christmas Carol (1992)
The Muppets perform the classic Dickens holiday tale, with Kermit the Frog playing Bob Cratchit, the put-upon clerk of stingy Ebenezer Scrooge. Other Muppets, Miss Piggy, Gonzo, Fozzie Bear, and Sam the Eagle, weave in and out of the story, while Scrooge receives visits from spirits of three Christmases whether it be past, present, and future. They show him the error of his usual selfish ways, but the miserable old man seems to be past any hope of redemption and happiness.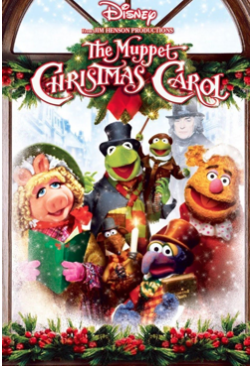 Coming in at number 3: The Grinch (2018)
The Grinch and his loyal dog, Max, live a solitary existence inside a cave on Mount Crumpet. His main source of aggravation comes during Christmastime when his neighbors in Whoville celebrate the holidays with a bang. When the Whos decide to make Christmas bigger and brighter, the disgruntled Grinch realizes there is one way to gain peace and quiet. With help from Max, the green grump hatches a scheme to pose as Santa Claus, steal Christmas and silence the Whos' holiday cheer once and for all.
Next up at number 2: Home Alone (1990)
When bratty 8-year-old Kevin McCallister acts out the night before a family trip to Paris, his mother makes him sleep in the attic. After the McCallisters mistakenly leave for the airport without Kevin, he awakens to an empty house and assumes his wish to have no family has come true. But his excitement sours when he realizes that two con men plan to rob the McCallister residence and that he alone must protect the family home.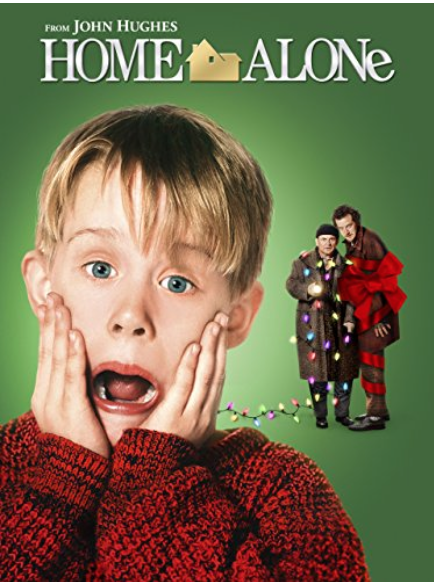 Finally, at number  1: Elf (2003)
Buddy was accidentally transported to the North Pole as a toddler and raised to adulthood among Santa's elves. Unable to shake the feeling that he doesn't fit in, the adult Buddy travels to New York, in full elf uniform, in search of his real father. As it happens, this is Walter Hobbs, a cynical businessman. After a DNA test proves this, Walter reluctantly attempts to start a relationship with the childlike Buddy with increasingly chaotic results.