Men's Singles Figure Skating Highlights of the Beijing 2022 Olympics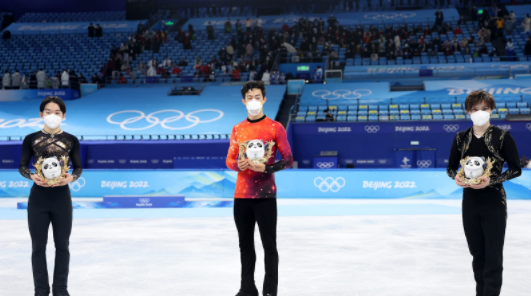 This year, the 2022 Beijing Olympic figure skating event lasts from Friday, February 4, 2022, to Sunday, February 20, 2022. Though the competition is full of artistry and outstanding technicality, the competition continues to intensify as the Olympian figure skating standard ridiculously increases. With unexpected results, here are the highlights of the men's singles event.
Nathan Chen – USA
3-time defending world champion, Nathan Chen, has recently set the world record in the men's short program with a score of 113.97. Focusing on technical elements rather than program components, Chen had landed two clean quadruple jumps and a triple axel in his short program. The previous short program record-holder, Yuzuru Hanyu of Japan, a two-time gold Olympian, who scored 111.82 points from the 2020 Four Continents Championships, was officially beaten. In addition to his short program, he was the only skater to land all five quad jumps cleanly for his free skate to Elton John's "Rocket Man." With a free skate score of 218.63 and a combined score of 332.60, Nathan Chen took the gold medal home, beating his rival, the "Ice Prince" Yuzuru Hanyu. With a new historical achievement of the highest short program score, Chen is the very first Asian American male figure skater to win gold at the Olympics. To add on, he has become the second American man to win a gold medal in figure skating since Evan Lysacek in the Vancouver 2010 Olympics. With his outstanding performance, he is surely making Americans and the AAPI (Asian Americans and Pacific Islanders) community proud.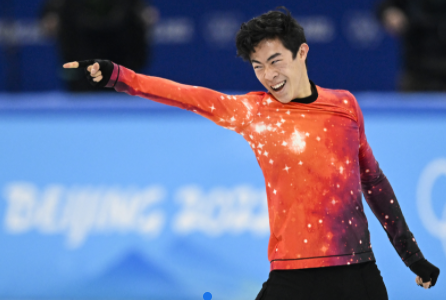 Yuzuru Hanyu – Japan
The worldwide sensation and global favorite, Yuzuru Hanyu, a 2-time Olympic gold medalist, and 4-time Grand Prix Champion, shockingly did not make it on the podium this year at the Beijing 2022 Games. In his short program, he unexpectedly scored lower than fans predicted. His opening jump, a quad salchow, had popped, turning into a single rotation. During an interview, he explained the pick of his skate got caught into the ice, creating unsuccessful rotations, and gaining deductions. He ended up in 8th place with a score of 95.15 in the short program. However, during his free skate program, Hanyu redeemed himself. He is the first man in history to ever attempt a quad axel (4.5 rotations) in an Olympic and international event. Though he missed the landing, Hanyu's jump was still certified for completing the full rotations during his skate. With a free skate score of 188.06 and a combined score of 283.21, Yuzuru Hanyu resided in 4th place. Despite some disappointment, he is still considered the greatest of all time.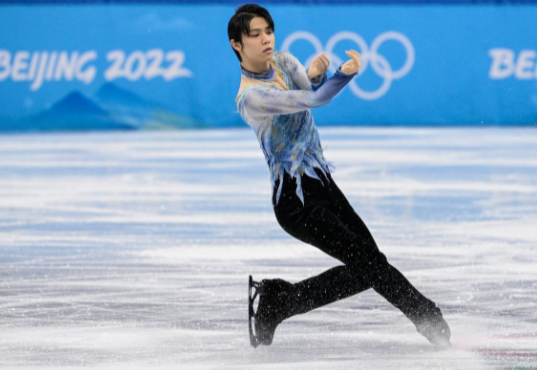 Yuma Kagiyama and Shoma Uno – Japan
Making his senior debut in 2020, 18-year-old Yuma Kagiyama competed in his first Olympics. Since his debut, Kagiyama had impressed the world, beating his seniors, Yuzuru Hanyu and Shoma Uno in both national and international competitions. During the short program, Kagiyama beat his personal best with a score of 108.12. In the free skate, he scored a total of 201.93 and a combined score of 310.05, winning the silver medal. On the other hand, the 2022 Beijing Games is Shoma Uno's second Olympics. Back in the 2018 Pyeongchang Olympics, he had won the bronze medal. Uno had also beat his personal best with a score of 105.90 in the 2022 Games. However, during his free skate, Uno had stumbled a bit and received deductions, giving him a score of 187.10 and a combined score of exactly 293 points. He was awarded the bronze medal. There is certainly a bright future ahead for male figure skaters of Japan as they dominated the podium in the 2022 Winter Olympics.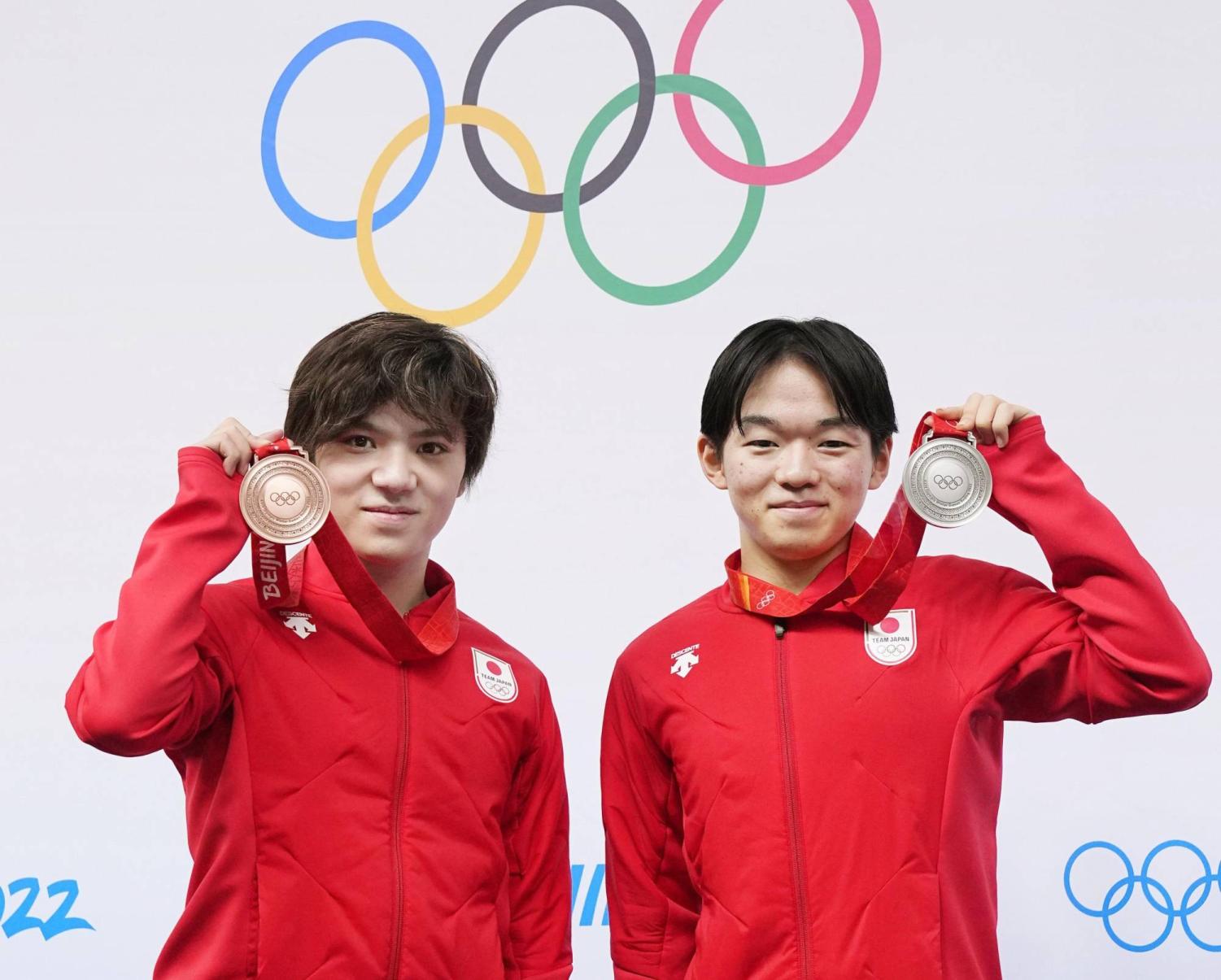 Honorable Mentions
22-year-old Donovan Carrillo is the first male figure skater to represent Mexico at the Winter Olympics in 30 years. Additionally, he is the first Mexican male figure skater to advance to the free skate after receiving his short program score of 79.69 points. His free skate score was a total of 138.44 and his combined score was a total of 218.13 points, putting him in 22nd place. Carrillo was not disappointed by the results and was elated to compete. It had been a dream since he was a kid and says he skates for his family and Mexico.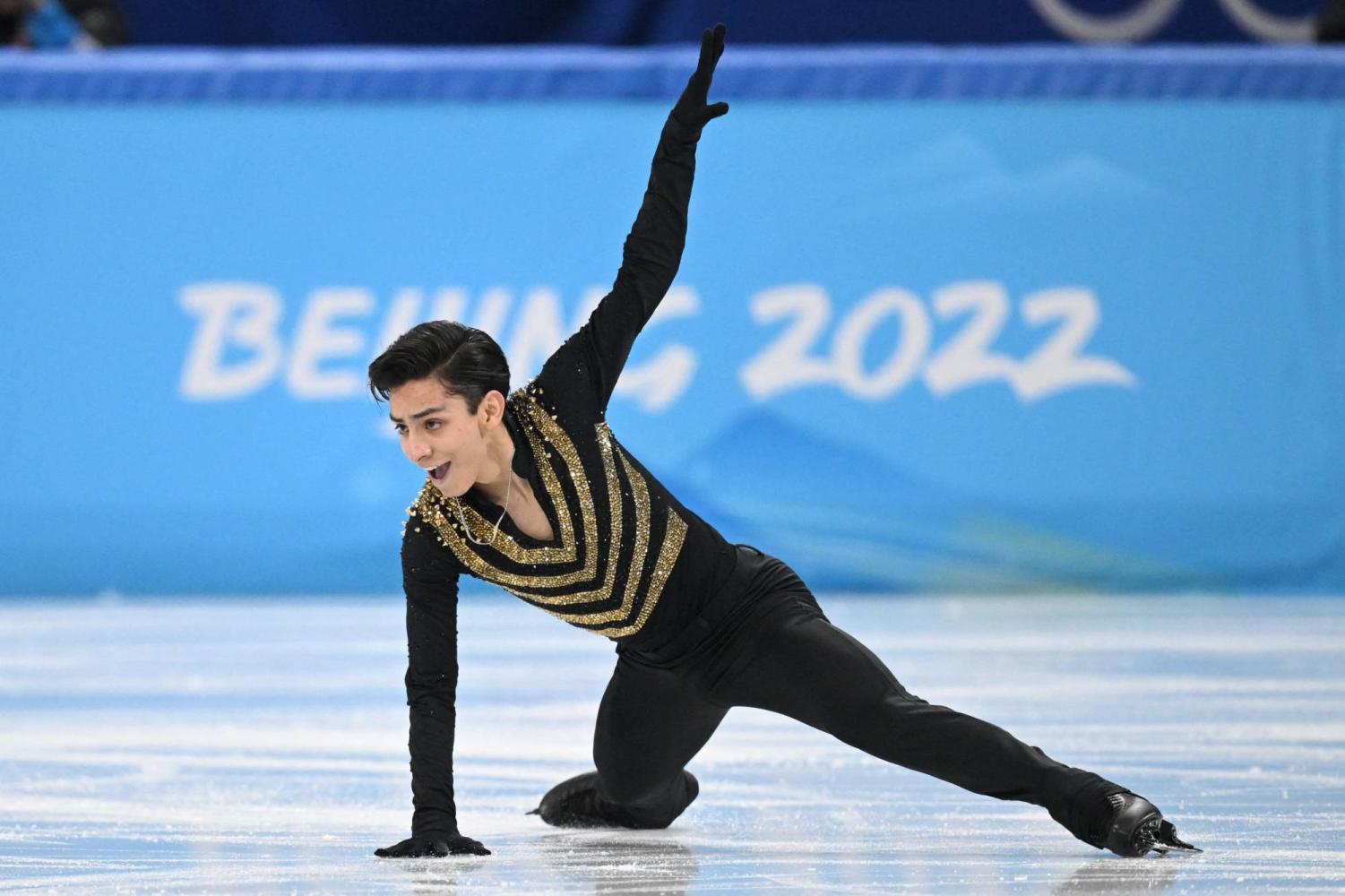 Jun-hwan Cha is considered the best male figure skater in South Korea. After winning gold at the 2022 Four Continents Competition in Tallinn, Estonia, Cha has continued to climb the ranks. Though he was not presented with a medal at the 2022 Winter Games, Jun-hwan Cha had overall beat his personal best. His clean performance in the short program gave him a score of 99.51 points. After a harsh fall attempting his quad loop, Cha was able to execute the rest of his free skate cleanly, scoring a total of 182.87 and had a combined total of 282.38, putting him in 5th place, right behind Yuzuru Hanyu.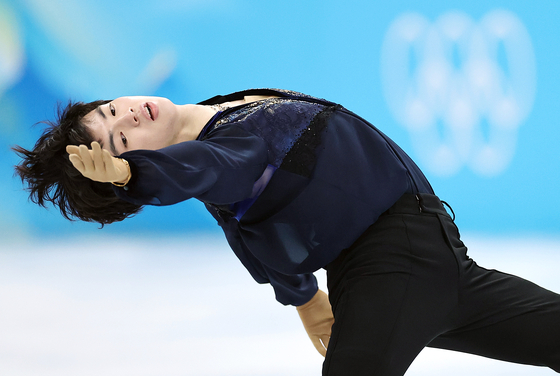 American figure skater Jason Brown had beat his personal best in the short program scoring a total of 97.24. Moving on to the free skate, Brown had scored a significantly higher PCS (Program Component Score). Skating to "Schindler's List" by John Williams, Brown's component score was 96.34 while his technical score was 87.66 (total free skate score: 184.00). While most male figure skaters focus on technical elements such as quad jumps and complex combination jumps, Brown was able to get more points from his artistry and interpretation of the music. Combined with both the short program and free skate, Jason Brown's total score was 281.24, remaining in 6th place overall.