The New York Knicks: Three Games In
An offseason has come and went, and the New York Knicks have played three games. What can we gather from the individual players and the team as a whole.
The Offseason
Trades (and lack thereof): The Knicks made a series of trades to unload the cap space needed. On draft day, the Knicks traded off the rights to their number 11 pick (Ousmane Dieng) to the Thunder for some heavily protected picks, one of which was paired with some second rounders to acquire Jalen Duren. He was then shipped off to Detroit alongside Kemba Walker for another heavily protected first rounder. Alec Burks and Nerlens Noel were also sent out to Detroit for a draft and stash player who will likely never see the court and a second rounder. These were all in the interest of carving out cap space to get Jalen Brunson. The Knicks were also heavily favored in the Donovan Mitchell sweepstakes, but lost out to the Cavaliers. The asking price for Mitchell involved too many draft picks and the involvement of Quentin Grimes as one of many players sent out to Utah caused the Knicks to turn the other way. Putting the hype of Mitchell back in his home state aside, the Knicks would have likely gutted their roster and future picks to not become contenders, and the Knicks are likely a more well-rounded team with their current roster.
Free Agency: The Knicks free agency was headlined by the acquisition of Jalen Brunson. The Knicks desperately needed a reliable starting caliber point guard, and have for the last decade or so. Brunson had a great season with the Mavericks last year, and having consistent starting point guard play should help Randle and Barrett stay away from iso ball and help with the turnover issue (especially Randle) that plagued them last year. A much less hyped move was the signing of Isaiah Hartenstein, a fan favorite Clipper who provides a more varied playstyle and a solid backup role at the 5 for the Knicks. The Knicks went out and re-signed Mitchell Robinson, Jericho Sims, and handed out a pretty nice extension to R.J Barrett. Barrett isn't signed to the max rookie extension and Robinson and Brunson are both on team friendly deals, so this gives the Knicks some more operating room as the salary cap increases over the course of the next couple of years. 
The Players
Jalen Brunson: Brunson was the headliner pickup of the Knicks offseason. In his first few games, he's posted an incredible assist to turnover ratio as well as pitching in over 17 a night through the first three games. His presence as the primary ball handler has led to smarter play from Julius Randle, and could lead to less hero ball down the stretch, as the Knicks so often tended to resort to last season. He looks to be very worth the money he has been given.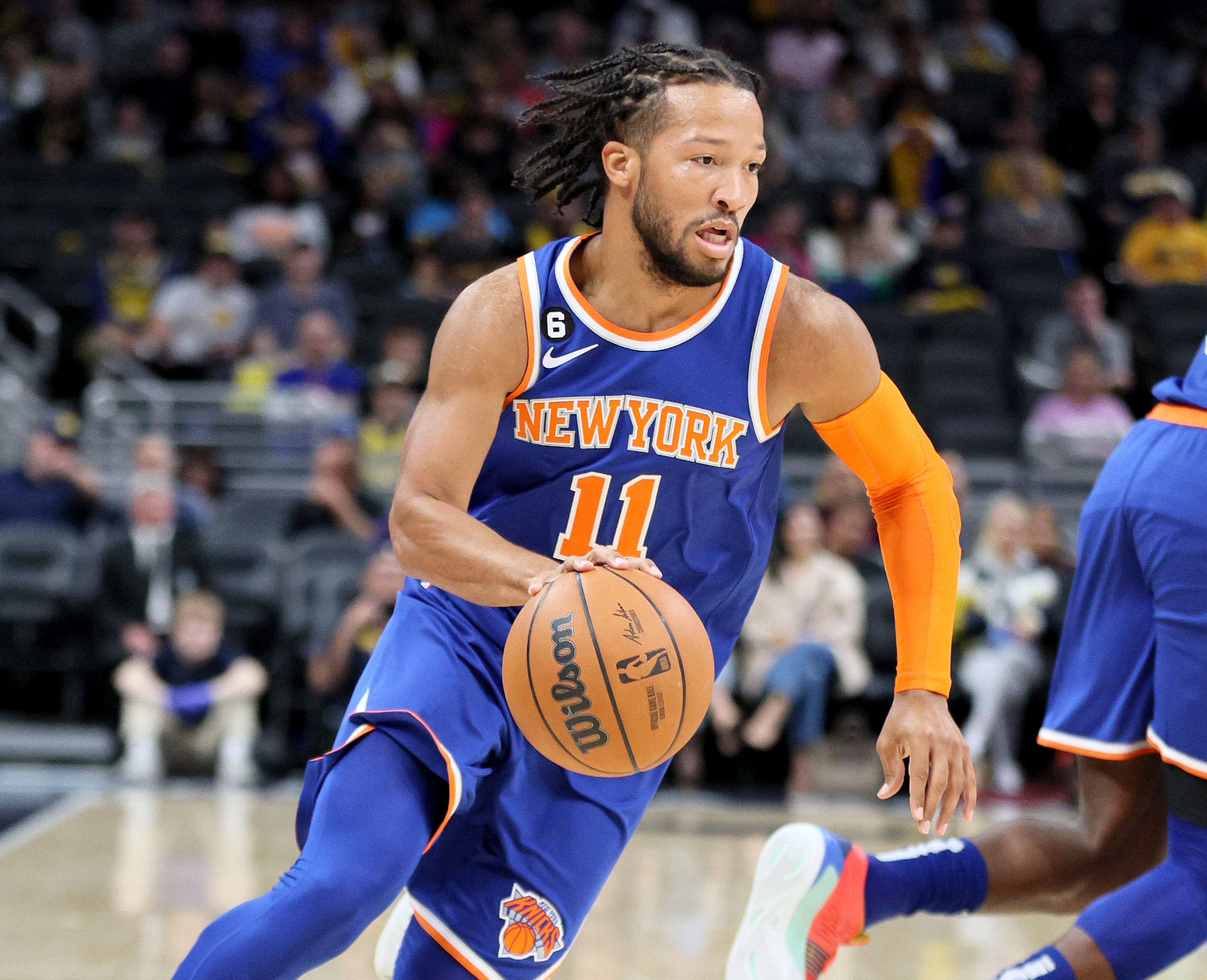 Evan Fournier: While his offensive play can be streaky, his defense is consistent(ly ok). When Evan is on, the Knicks are a tough team to beat. With that being said, he tends to not have the hottest hand every game. He passes out of tougher shots when he isn't on fire, but he can come out of the woodwork and put up 35 once or twice a season.
R.J Barrett: Admittedly, he did not look his best through the first 2.5 games of the season. He started 0/11 from three with some bad field goal percentage to boot, but he started to find his groove from deep towards the end and seems to have a better touch around the rim than he did last year.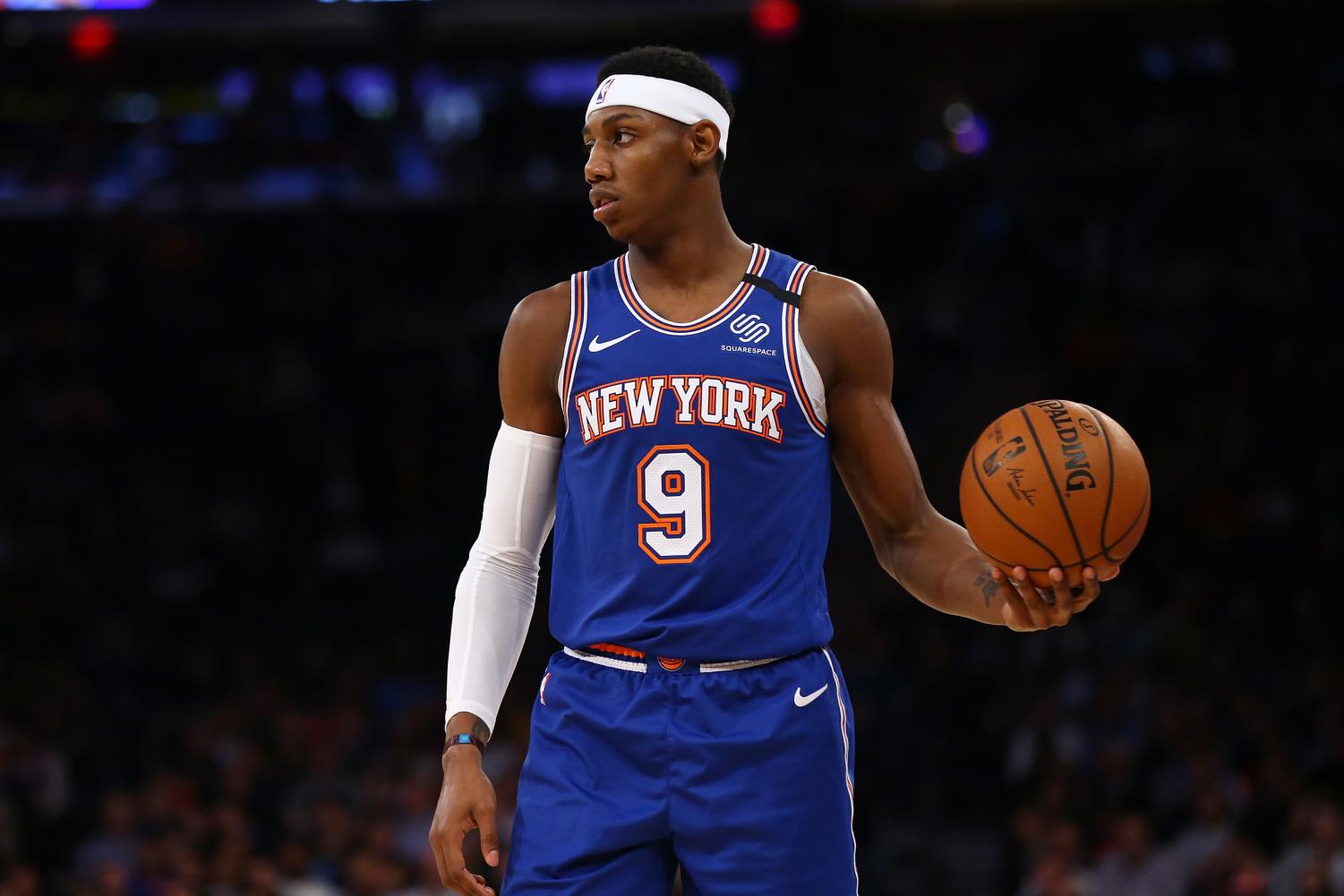 Julius Randle: Randle looks a lot more like his 2nd-team all-nba self than his last season variant. His three-point shooting is pretty off and on, but his shot IQ has improved tremendously, and he seems to be turning the ball over at a much lesser rate (likely due to Brunson). He's started to work more in the post, rely on his isolation less, but still has his issues with fouling late-game. Overall, it seems like a bounceback season is more likely than an unfortunate return to last season's form.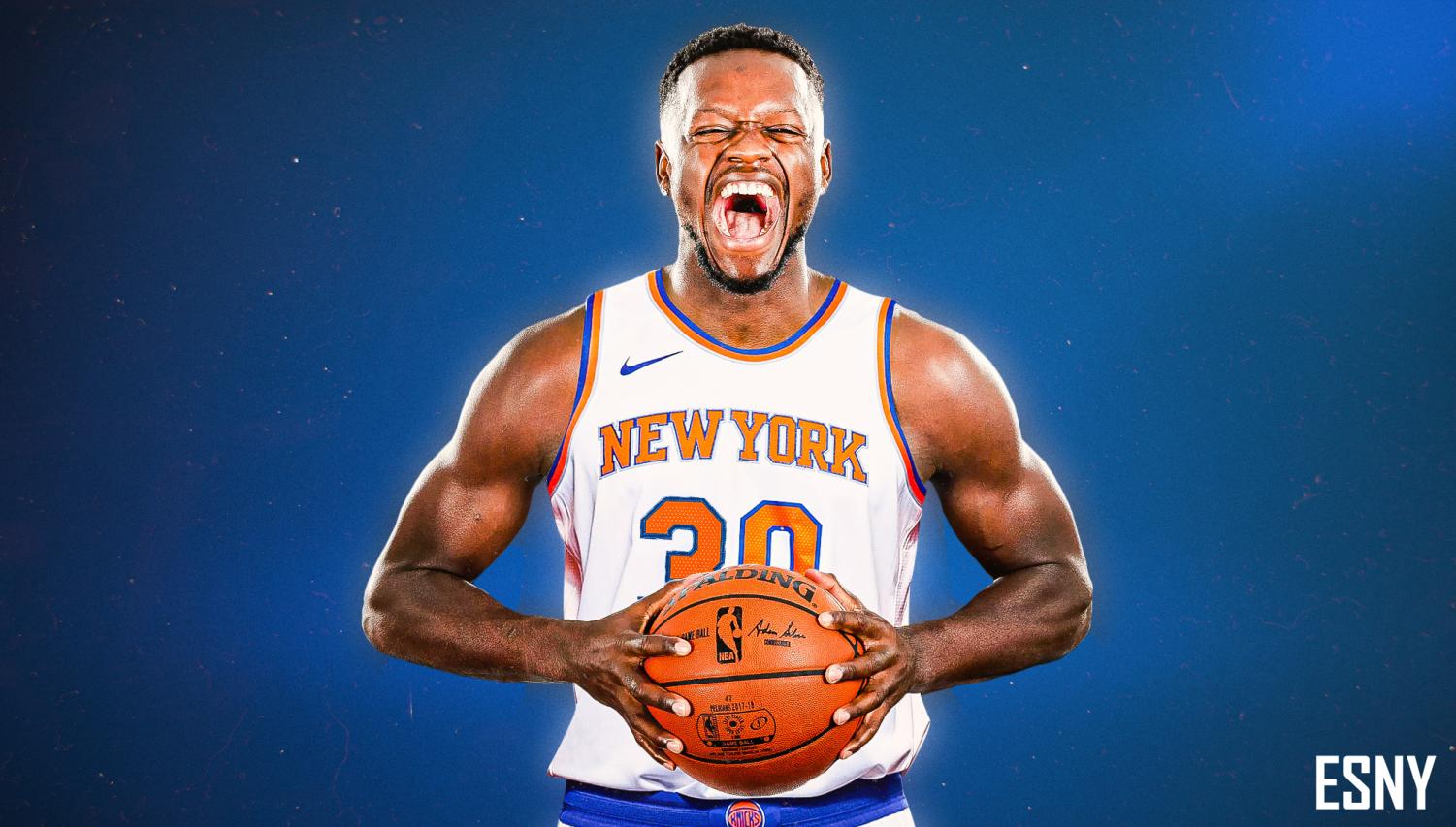 Mitchell Robinson: Robinson has started to help out a lot more on offense. He's a pretty good lob threat, an excellent offensive rebounder, and the most efficient shooter in the league. A fantastic interior defender and shot blocker, he seems a little more confident stepping outside of the paint to defend this year. He's had some foul trouble issues, but the season is just beginning and he'll pull it together.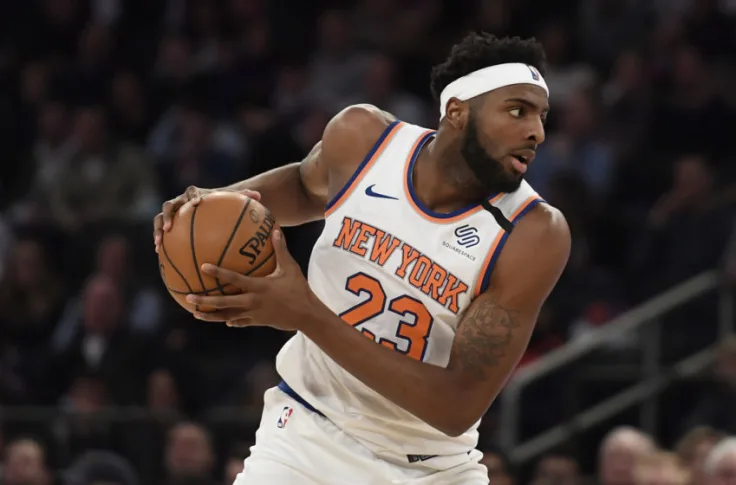 Derrick Rose: Rose is a fantastic elder statesman for this team. He has Killer handles, great passing, good shooting from really anywhere on the floor. Without Taj Gibson on the Knicks, he's far and away the most knowledgeable on coach Thibs' system. His season ending injury seems to be behind him, and while his injury history leaves some concerns, his skillset makes him the perfect anchor for an otherwise very young bench unit.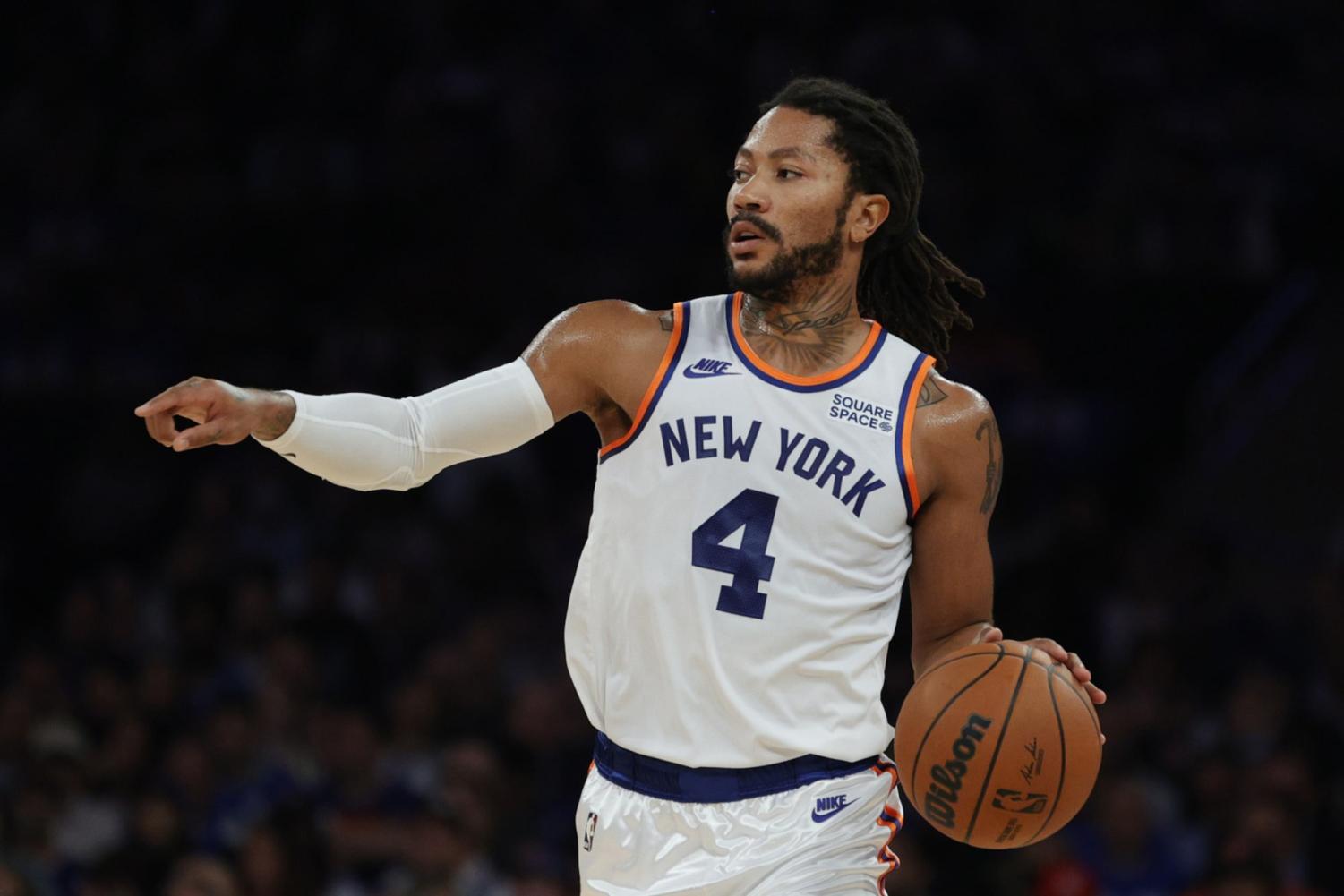 Immanuel Quickley: IQ is a great spark plug for the bench, which really meshes well with the starting unit. The bench as a whole feels more like a 1B as compared to a 2nd unit, and he's a big reason why. Although he has an iffy shot IQ (ironic, right?), he plays with speed, intensity, and when he's on his game, he's pretty hard to stop. The Knicks bench has been outplaying the benches of the other teams this game, and his pace is a large factor.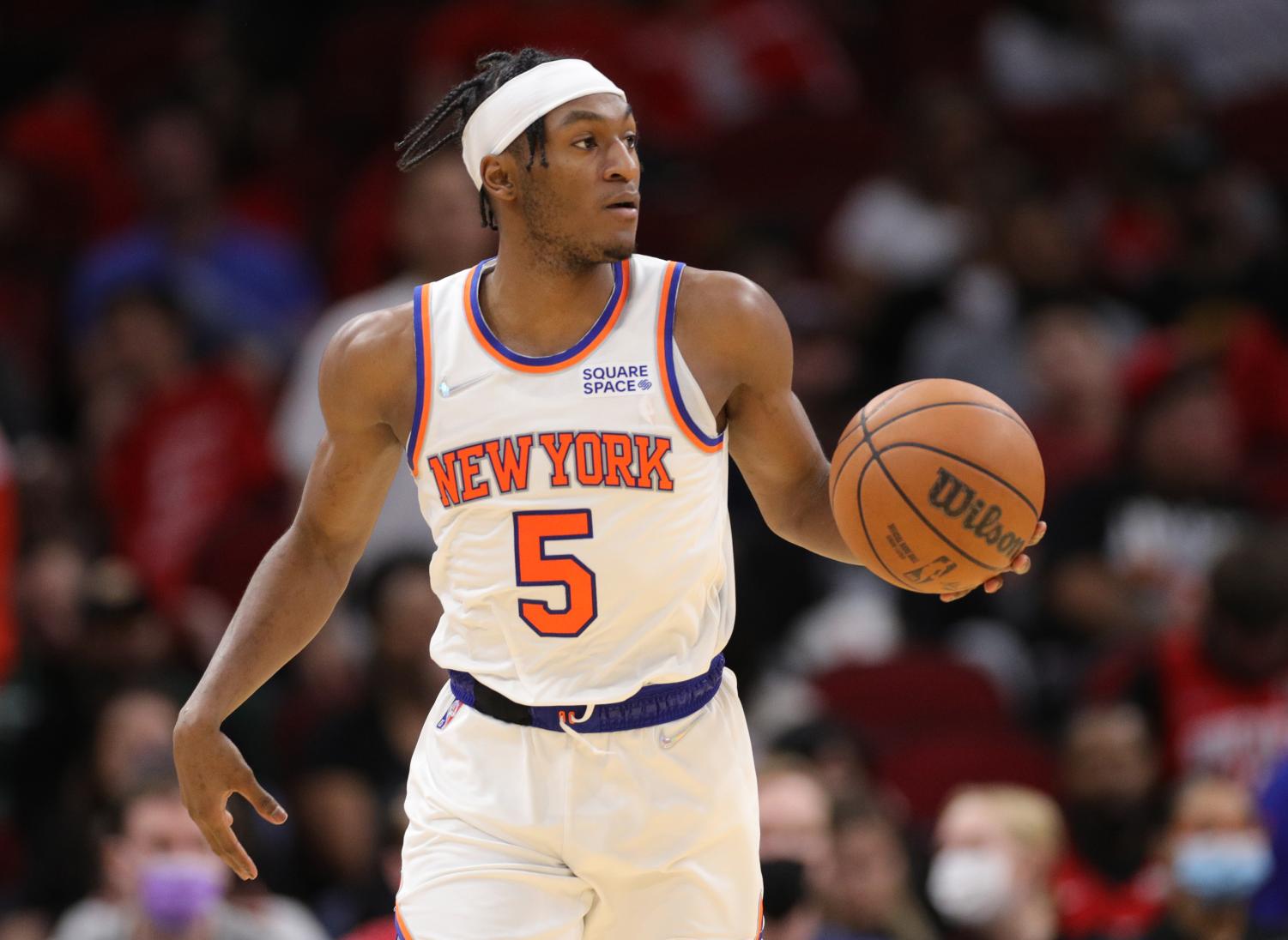 Cam Reddish: Cam has had a complete 180 degree turn from the preseason. He has to work to earn his minutes with Grimes out, and he's done it with good finishing and a streaky but potentially game-saving 3 ball. He gets lost every so often on defense, but a switch seems to have flipped in his head. Thibs is going to have some tough decisions to make when Grimes comes back.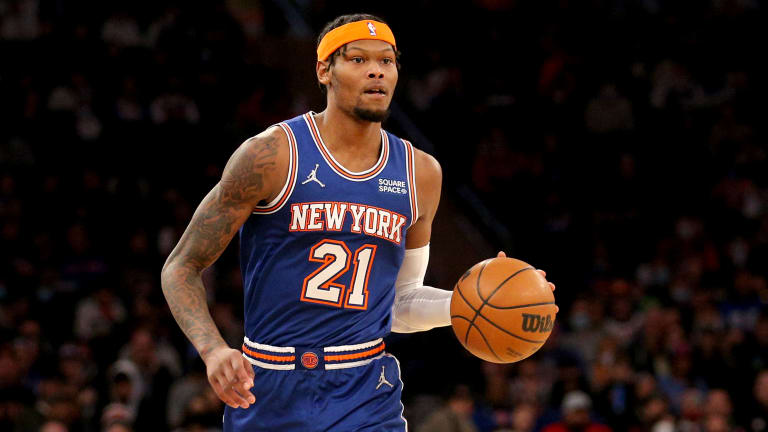 Obi Toppin: Toppin is one of the most exciting players to watch in the league. He jumps out of the gym, has a highlight play or two every game, has immaculate chemistry with fellow third-year Quickley, and can use his help defense and athleticism to play disruptor on defense. He's shown some improvement in his three point shooting ability, and if it keeps improving, he's going to be a real problem in this league.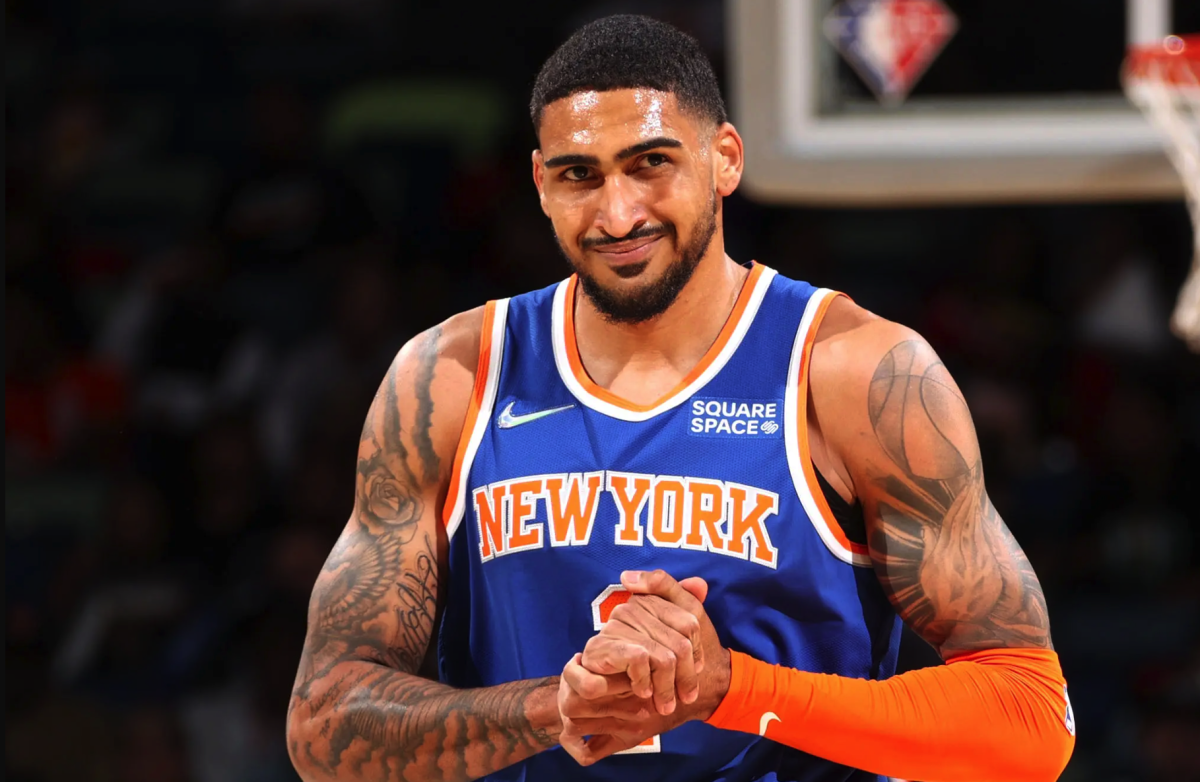 Isaiah Hartenstein: While not as prolific an interior defender or rebounder as his starting unit counterpart, he provides some much needed shooting and spacing for the center. He seems to not be very committed to shooting when he catches the ball outside the paint, and he passes up some open shots. That I could do without. The less touted free agency acquisition can definitely do some damage.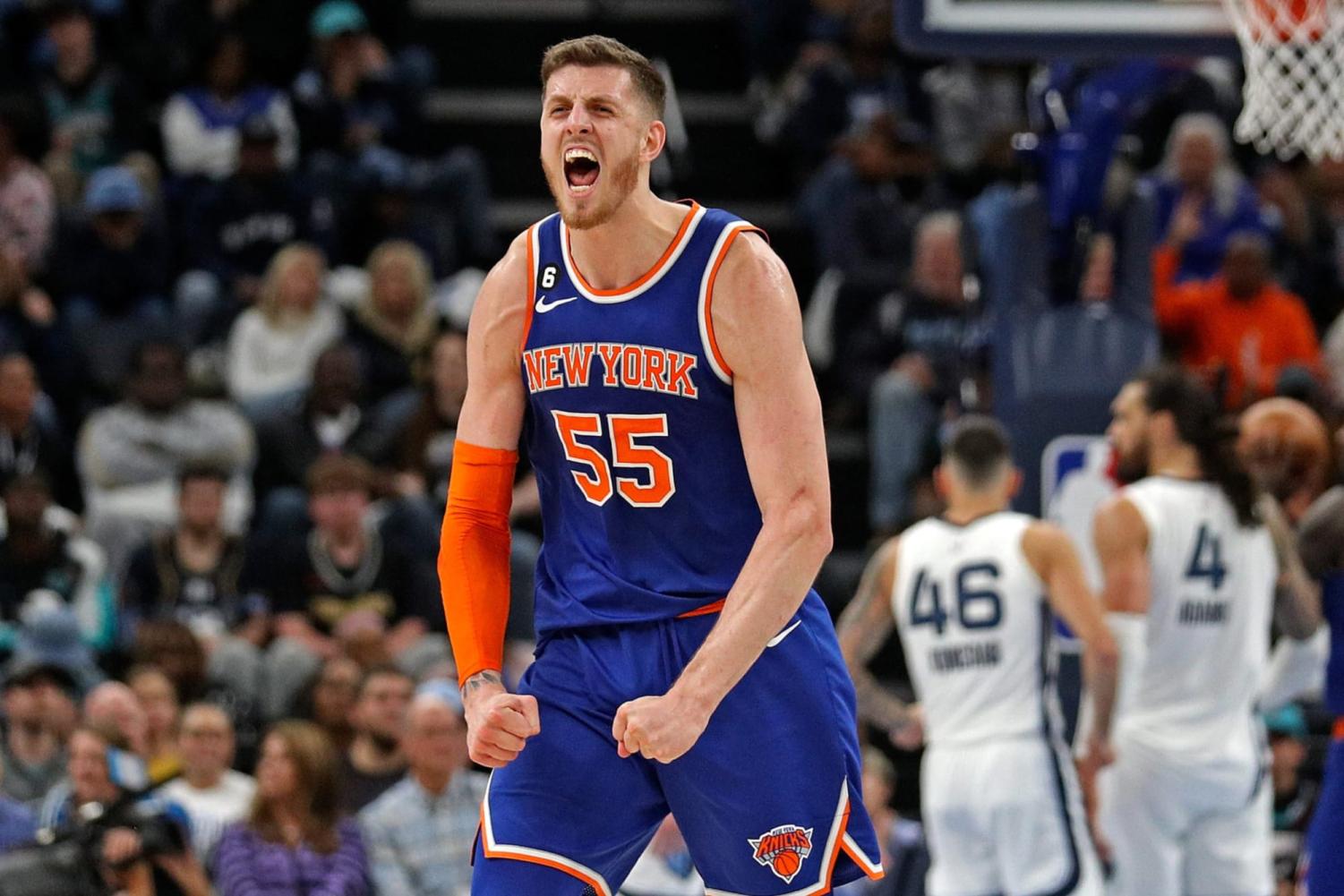 Quentin Grimes: He's out right now, but he'll add good outside shooting and defense to a team that definitely needs both. The fact that he played spoiler in the Donovan Mitchell trade tells you everything you need to know about how valuable he is to the Knicks org.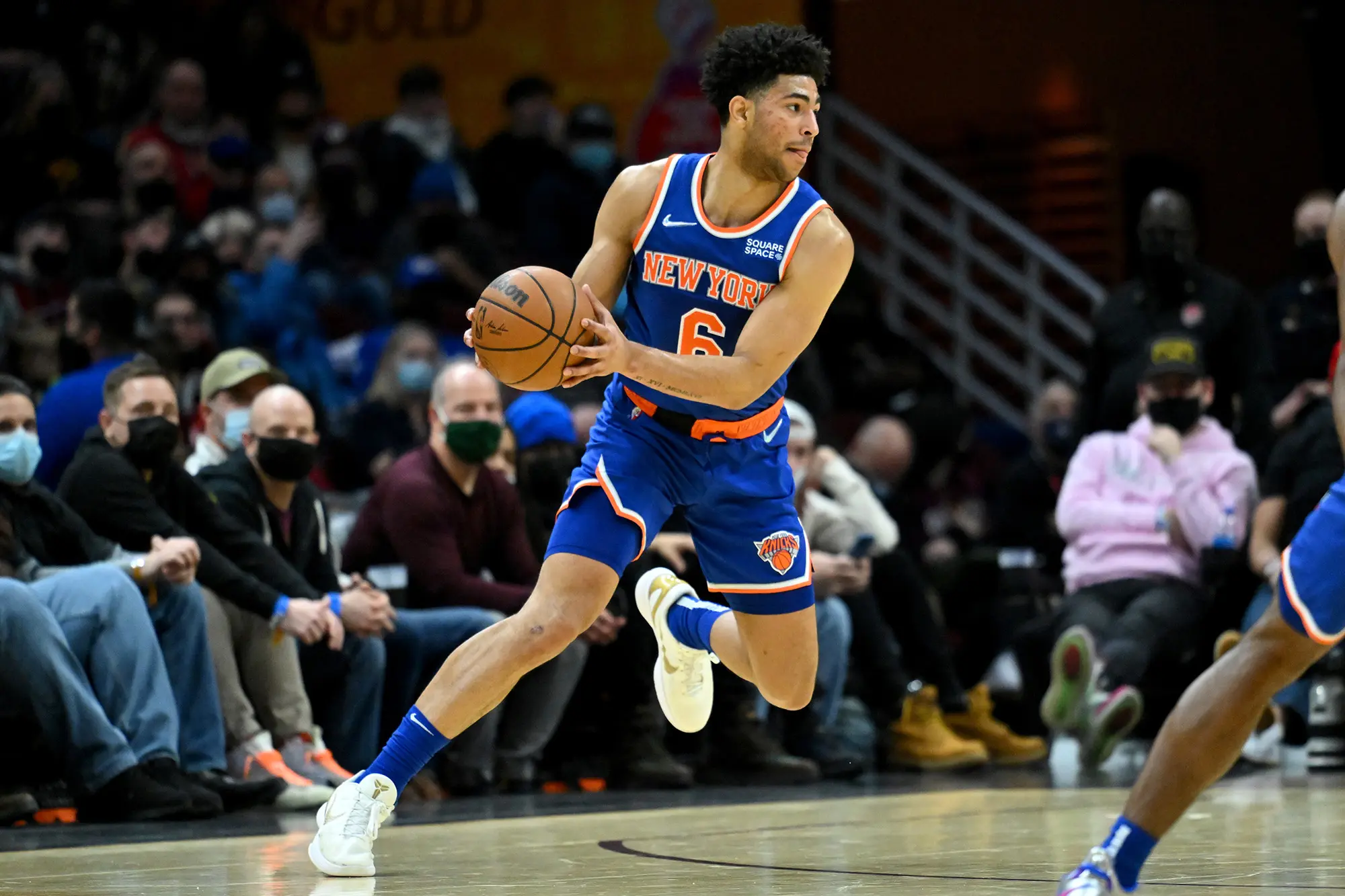 Miles McBride: Deuce doesn't get a lot of play time, but he's a pretty good defender who plays with commendable energy. He could be a serviceable replacement in case of an injury, but hopefully it doesn't come to that.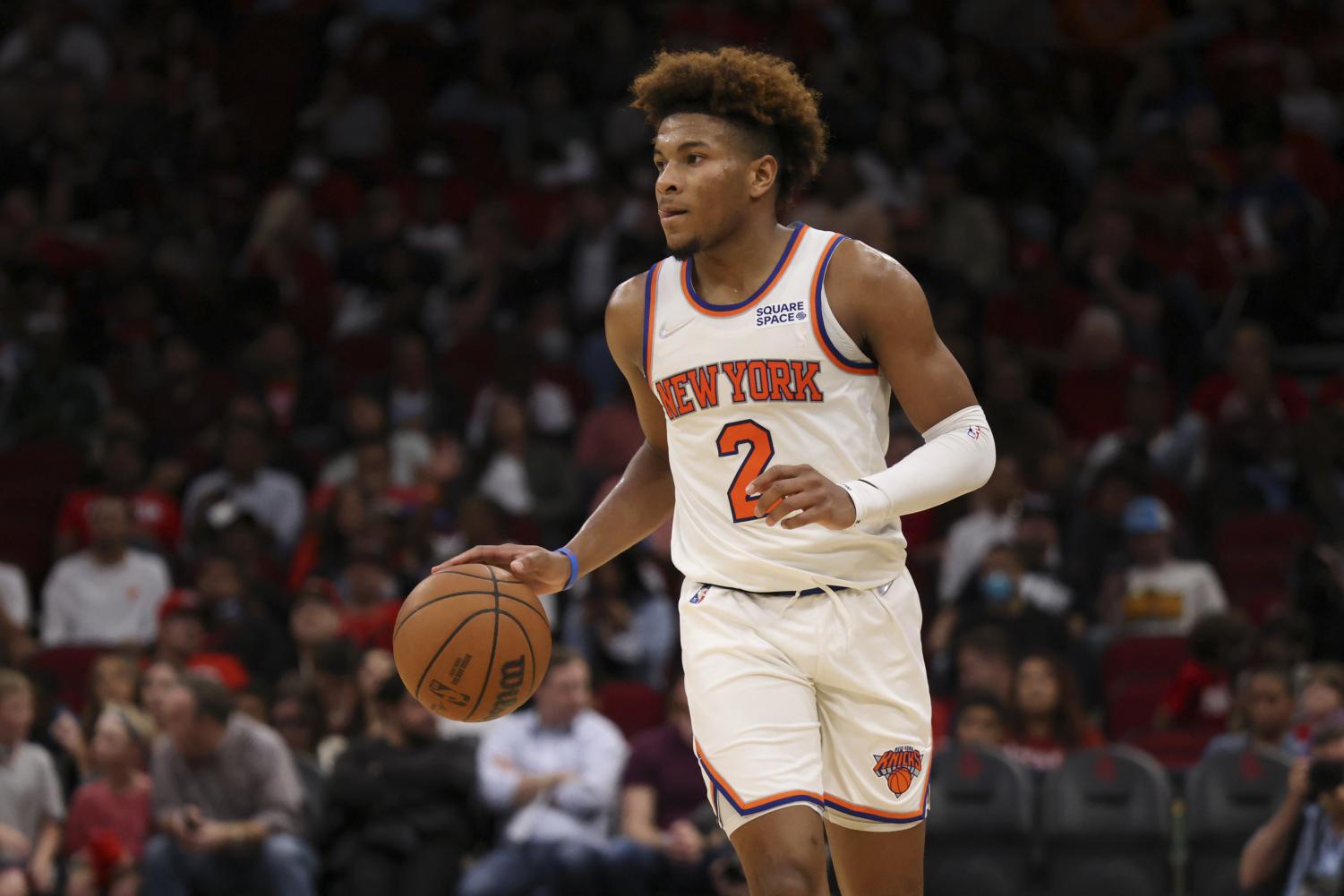 Jericho Sims: He has a similar skillset to Mitchell Robinson, but is a much more raw prospect. He's much more athletic (and has all the potential to be a fantastic lob threat) , but he probably won't see a lot of minutes outside of garbage time.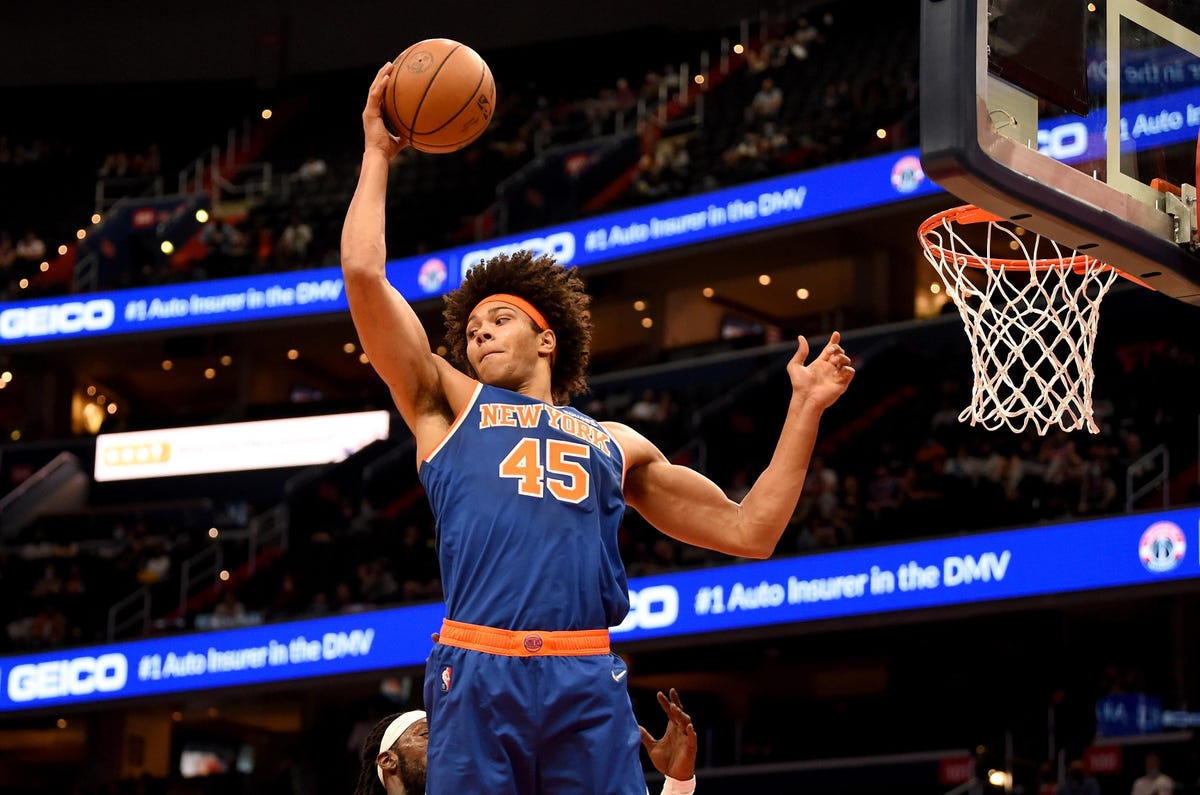 Feron Hunt/Trevor Keels: These two are younger, but show a lot less promise than the other Knicks up and comers of the last few years. Don't get me wrong, they could become something, but as it stands right now, these two are healthy DNPs.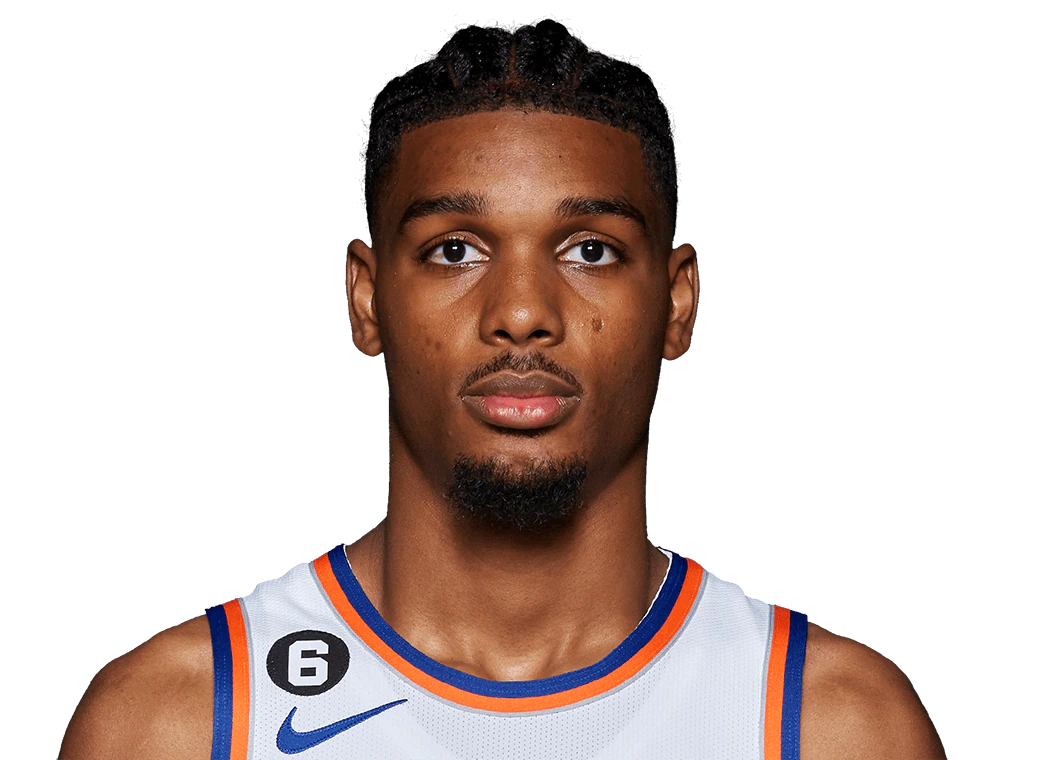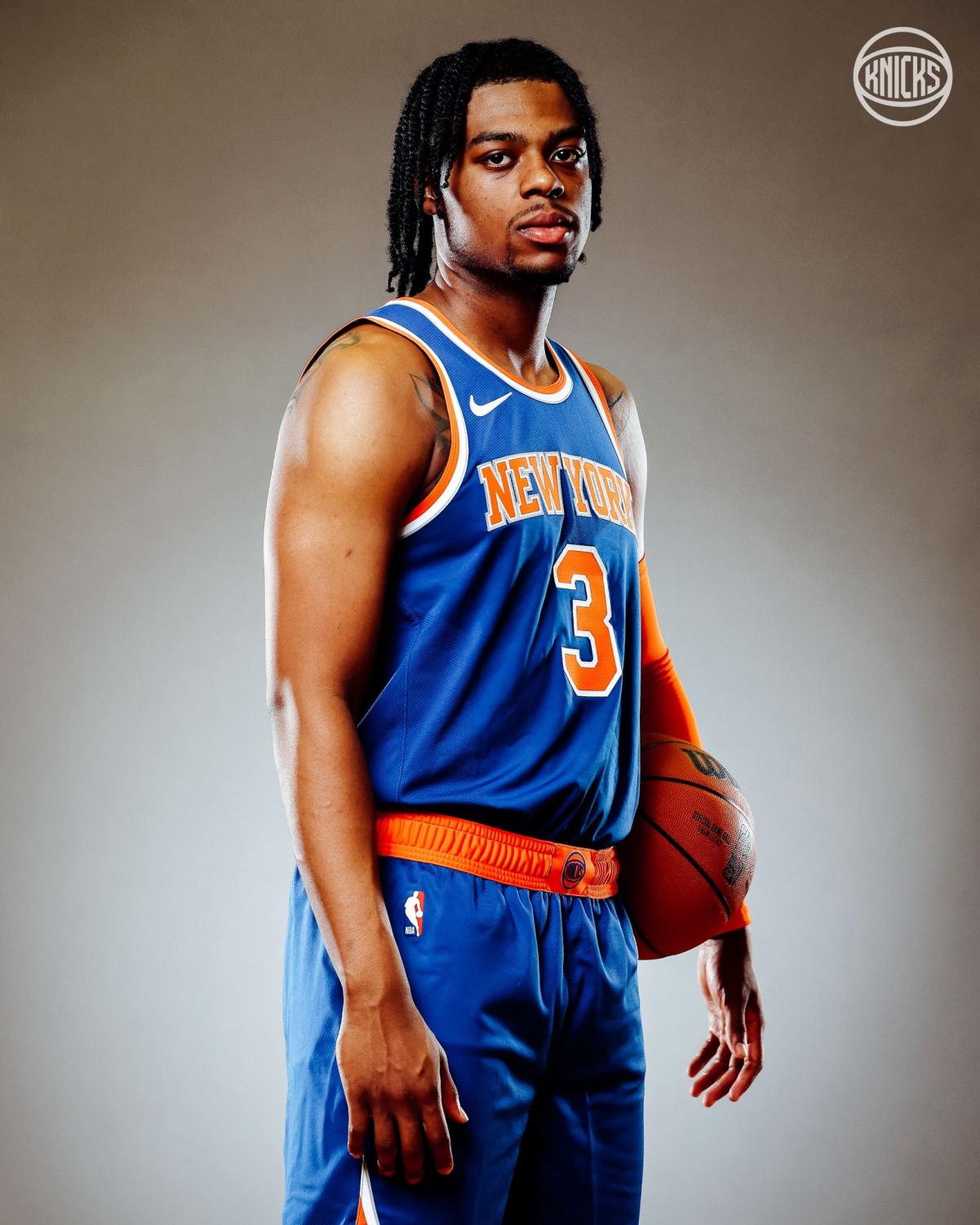 Pros and Cons
Pros: The Knicks can utilize momentum unlike most teams in the league. Non 3-point shooters turn into splash brothers, Obi Toppin starts dunking like he's back in the dunk contest, and the defense turns up a notch. In addition, the Knicks have some incredible depth, and the bench has been steamrolling the other bench units they have come across this year. 
Cons: I've mentioned streaky shooting a lot in this article, and that really can come back to bite them. Just as quickly as they turn up the heat, they can go completely cold. In addition, coach Thibs has a little bit of a tendency to play his young guns less, and there are fewer older players to rely on this season. We'll see how that works out. 
Wrap-up
The Knicks are a solidly well-constructed team that had some good moves to fix their biggest issues last year. While they did lose out on a big name player, they have a better well rounded roster that is chock full of young players with good potential. In a stacked Eastern Conference, the Knicks are likely a play-in team, but with Julius Randle playing like an all-nba player and potentially Barrett making the leap to an All-star, the Knicks can sneak into the playoffs without the play-in. This season should be fun to watch, so we should just sit back and watch what happens.