CNHS Relay for Life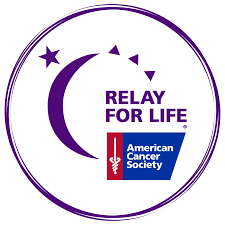 Recently, Colts Neck High School has implemented the American Cancer Society's Relay For Life. Relay is a community-based fundraiser event that takes place every year. The money raised goes towards the American Cancer Society, a nationwide health organization that is dedicated to conquering cancer.
The Relay For Life movement helps communities come together to fight against cancer. Through funds, time, awareness, and special events, anyone can make a difference. Many schools in the Freehold Regional High School District have participated in the night-to-day events raising thousands of dollars each year. Relay is one of the biggest peer organizations in the world, and has been an active member in eliminating cancer for over 35 years. The mission statement is to "save lives, celebrate lives, and lead the fight for a world without cancer. Whether it's fueling breakthrough research or providing essential services throughout someone's cancer journey, [their] fundraising makes a real difference in the fight against cancer." When you participate in Relay For Life, you really are making a difference in people's lives. To join Relay For Life, you first need to sign up where you can choose to lead a team in your community, participate on your own, or join an already established team. Secondly, recruit your family members and friends. However you choose to participate, it's a great idea to start with the people closest to you because the more people you can get, the more powerful force there is against cancer. Thirdly, raise money. Make an effort to reach out to whoever you know whether it be through a Facebook fundraiser, an Instagram post, etc. Finally, celebrate your efforts in being part of the fight against cancer.
How does the American Cancer Society contribute to the fight against cancer? Well, according to ASC, here's what they do:
Health Equity:
ACS wants to make sure everyone has the ability to benefit from advances in research, prevention, diagnosis, and treatment of cancer. All people deserve a fair and just opportunity to prevent, find, treat, and survive cancer.
Cancer Research:
A generation of research depends on what we do right now. ACS works to be there for scientists at pivotal points in their careers and to give them the support they need to keep great research going or to take their ideas from dream to reality.
Patient Guidance:
As a definitive and the most trusted source of accurate, scientifically proven cancer information, we give patients and caregivers the facts needed to help in their fight.
All it takes is a little effort. Take part in the CNHS Relay For Life team where our school works to eliminate cancer from our world one step at a time. It starts with you!