2023 Basie Awards Nominations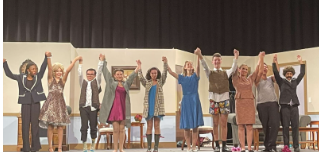 On April 25th, the 18th annual Basie Awards nominations were announced, first at a private ceremony and then publically at 6:00 pm. Modeled after the Tony Awards, the Basies considers all high schools in Monmouth County for their fall plays, comedic and dramatic, and spring musicals. Each production is assessed on a rubric based on acting and directing to set and costume design, choreography, lighting, and orchestra. The Basie Awards occurred May 24th at the Count Basie Center for the Arts in Red Bank. 
Colts Neck High School was honored enough to receive 7 nominations for the fall play Don't Tell Mother and the spring musical Grease. Nominations and nominees for each show are listed as follows:
Don't Tell Mother:
Outstanding Female Featured Performance in a Comedy
Ria Karam 
Outstanding Male Featured Performance in a Comedy
Joshua Ricatti 
Outstanding Female Lead Performance in a Comedy
Anastasiya Vasilenko
Outstanding Company in a Comedy
Alex Risi, Carly Cavanaugh, Anastasiya Vasilenko, Aidan Gardner, Jessica Terlato, Reese Figueiredo, Saverio Renda, Joshua Ricatti, Iyun Franklyn-Ayeni, Ria Karam
Grease:
Outstanding Female Featured Performance in a Musical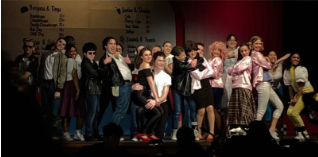 Juliana Magarelli
Outstanding Male Supporting Performance in a Musical
Saverio Renda
Outstanding All-Student Orchestra
Emma Fretz 
Congratulations to all the students nominated for this prestigious award ceremony and who attended the Basies! Also, congratulations to Joshua Ricatti, who took home a Basie for his performance in Don't Tell Mother!