Teen Ventures with Empower and Help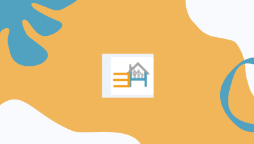 Students from all over Monmouth County, and throughout the U.S., have been collaborating on the Teen Ventures magazine, run by the Empower and Help non-profit organization. Empower and Help's mission statement is to "empower youth to become global citizens & leaders with opportunities to encourage social growth, alliances across geographical borders." This magazine is written, produced, edited, and advertised exclusively by teenagers. Topics that are covered by the magazine are all ones that interest the teenage audience, whether it be mental health, cooking recipes, art, film, and history. For example, article titles consist of – The Risks of Poor Nutrition, Recipes from Around the World, Five Ways to Get Through Your Academic Pressures, New Generations of Leaders, What's Happening in Ukraine?, and How to Stay Motivated. With each article, it connects back to how teenagers in our own communities can make a difference in these issues, providing resources and scholarship opportunities inside articles of the magazine. The staff of the magazine includes: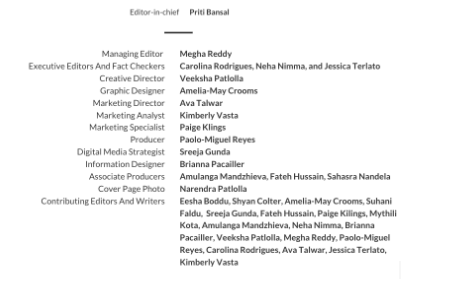 Collaborators on the magazine meet weekly to discuss fundraising, social media, and editing plans for the magazine and the Empower and Help organization as a whole, as they are currently organizing a Kickstarter campaign: https://www.kickstarter.com/projects/1741492386/teen-ventures 
The magazine is planning to release its first issue in July. Teen Ventures plans to release one issue every year, compiling events that have occurred in that current year and topical issues that may be affecting teens at that time. 
As Executive Editor of the magazine, it is so fulfilling to be a part of something so broad; to work on a huge project together with my friends, knowing that we are making a difference. The Empower and Help organization is planning more campaigns in the future, so there are many more opportunities available to participate even beyond the Teen Ventures magazine. If you would like to learn more about and support Empower and Help, follow their Instagram @empowerandhelp and TikTok @empowerandhelp.